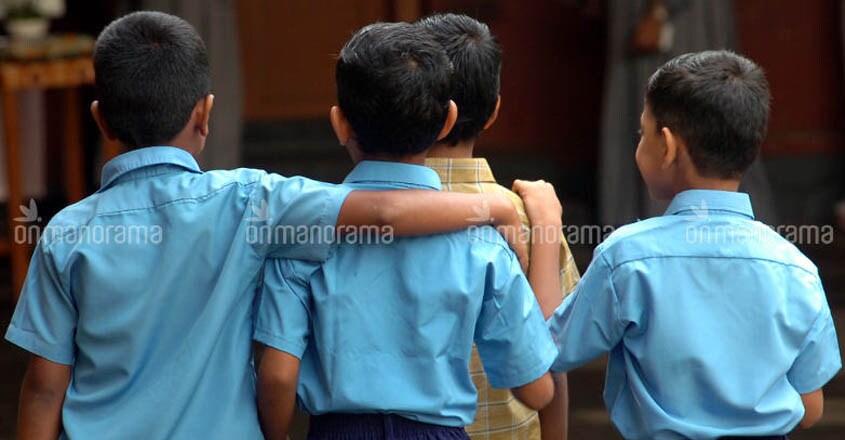 Bandadka: Public have slammed the civic leaders of the Kuttikkol panchayat for taking lower primary school students for a protest. Even political parties have condemned the practice, saying the children of the Government Lower Primary School at Paduppu have nothing to do with the issue for which they had lined up. A complaint has already been forwarded to the Kerala State Commission for Protection of Child Rights in this regard.
Puzhanad Gopalakrishnan, the Congress president of Kuttikkol block, has demanded action against panchayat member K N Rajan and school PTA president K K Raju who took the students for the protest. He warned of strong protests if action is not taken against the duo.
KSU district secretary Martin Abraham sought action against the PTA president who violated child rights and the headmaster who acted at his behest. Martin revealed that they have already submitted a complaint to the Kerala State Commission for Protection of Child Rights. Kuttikkol mandalam Youth Congress president Pradeep Pallekkad is also mulling similar action against the use of students for political mileage.
The Yuva Morcha Kuttikkol panchayat committee also sought strict action in the incident.
Meanwhile, K Radhakrishnan, BJP's Kuttikkol panchayat committee president, sought an apology from the PTA president and the panchayat member for letting school land to private people for business purpose.