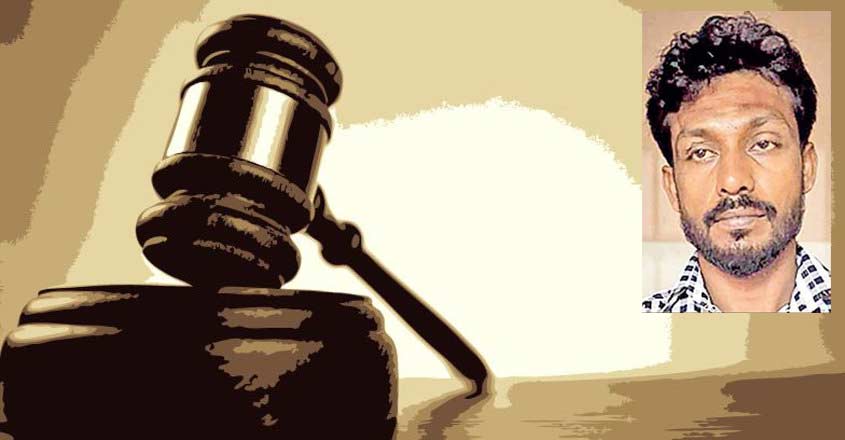 Kasaragod: A 34-year-old man was sentenced to life Saturday by a court here for raping his minor stepdaughter in April this year. This is the first case in Kerala where the court has awarded life imprisonment to a man under the Protection of Children from Sexual Offences (POCSO) Act.

The Kasaragod District Additional Sessions Court I judge P S Sasikumar, who delivered the judgement, also slapped a fine of Rs 50,000 on the man.
The prosecution case was that the accused, Abdul Kareem, dragged away his 13-year-old stepdaughter away from her mother while they were asleep at their home here, threatened her with a knife and committed the crime in the early hours of April 2. The girl also suffered cuts on her left hand when the accused brandished the knife. The child later gave a statement that she had been abused earlier also.
The case, registered under the POCSO Act, was investigated by police on a complaint by the girl and her mother.
The class 9 girl is presently at a shelter home in Nileshwaram in the district.
The Supreme Court had issued a directive to complete the trial in cases in which the victims are minors within one year. The Kasaragod court's verdict was announced in less than eight months. Legal experts say this is the fastest trial related to harassment of minors in Kerala after the apex court order.