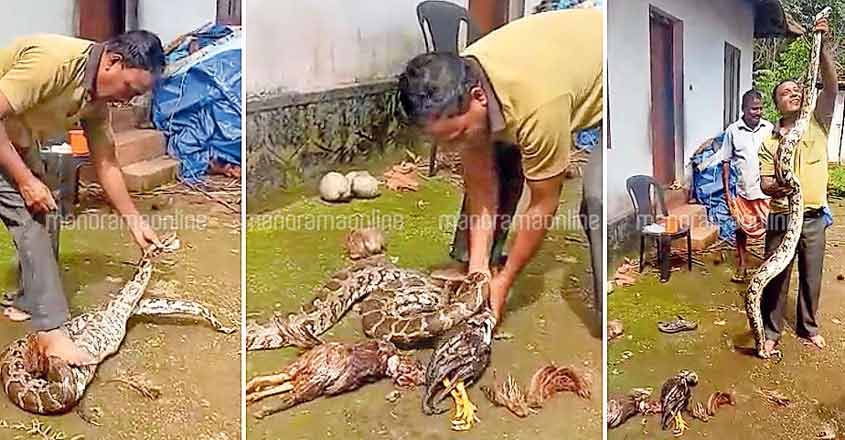 The Kerala High Court has sought explanation from the Forest Department for not taking action against Muhammed of Aramangananm, in Kasaragod district, a snake catcher working part time with the Department for stamping upon a python and forcing out two chicken swallowed by the snake.
The High Court had issued the notice after admitting a petition filed by Angel Nair, secretary, Animal Legal Force Integration seeking action against the Forest Department in this case.
A video showing Muhammed forcing out the dead chicken from the python's stomach had been circulating in social media since last June when the snake was captured from a home in Chattanchal, Kasaragod. The python had swallowed the chicken from the coop. The video showing Muhammed stamping upon the python to force the birds out through its mouth was shot by someone who was present there. It was widely circulated in the social media.
Angel Nair had filed a complaint to the Vigilance Wing of the Forest Department requesting action against Muhammed after watching the videos. As there was no response from the Forest Department, the complainant had decided to approach the High Court.
Muhammed is a part time employee of the Forest Department whose help is sought to catch snakes in populated areas as the Department has no permanent staff with expertise to catch snakes.