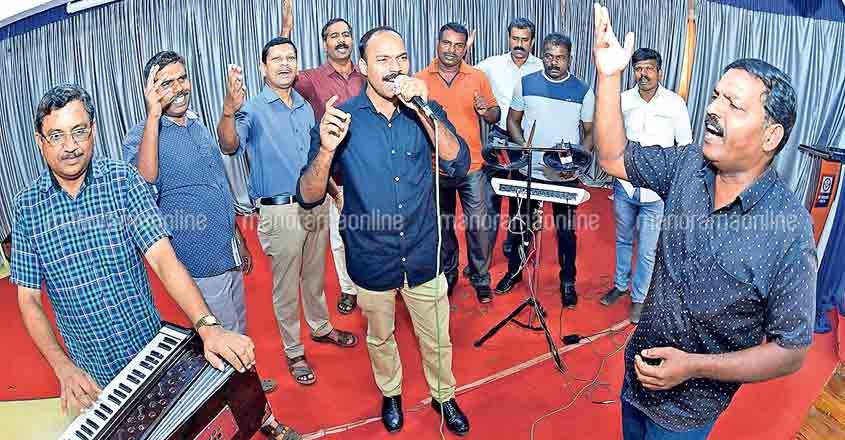 Police are always under pressure for one reason or the other. But the cultural activities help police personnel to beat the stress as they come together to sing their favourite songs, thereby fostering camaraderie. And when someone appreciates our vocal skills, we will be on cloud nine, no doubt about it.
We are special bro!!
As many as 30 singers are there in various police stations in Kannur district. Three years ago, these singers felt the importance of coming under one umbrella. That's when the police association meeting was on, and the singers grabbed the opportunity with both hands. They rocked the stage with some traditional music and fast peppy numbers. It was a smashing hit, to say the least.
The singers participate in police association programmes, family get-togethers and cultural activities of various police stations. They have an own orchestra too.
The group is active on social media though there are some practical difficulties for the singers in kakhi to take part in functions of private people.
They are happy with the tag – resident singers of the police force.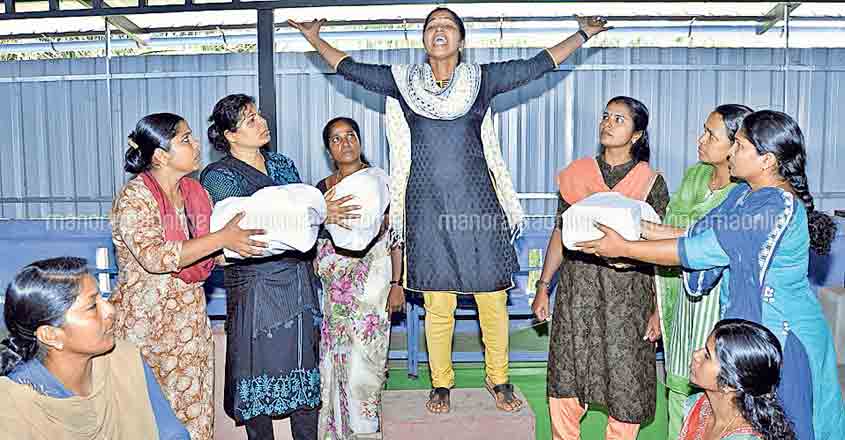 But sir, one doubt
Will the vocal chords be in sync with the musical notes after a bitter dressing down given to the law-breakers? Yes is the assertive reply from the singers.
The police musical troupe is under the able leadership of S K Prajesh, the civil police officer (CPO) of Pariyaram station. The main singers of the group are SI P Muraleedharan, Telecommunication SI P Aravindakshan, State Special Branch SI M Madhu, Special Branch ASI P Rameshan, CPOs M Shijumon, Jubeesh K Chacko, A Suresh Babu, Rajeesh and Madhududhanan of Crime Branch. N Swapna of Pazhayagadi station and K K Priya of the Pink Police are the female singers.
Play and short film make a mark
The women police of Kasaragod have made their presence felt with a 50-minute drama 'Anagha' and a 10-minute short film 'Stranger'. The play revolves around discrimination faced by women during menstruation and also touches upon exploitation of children.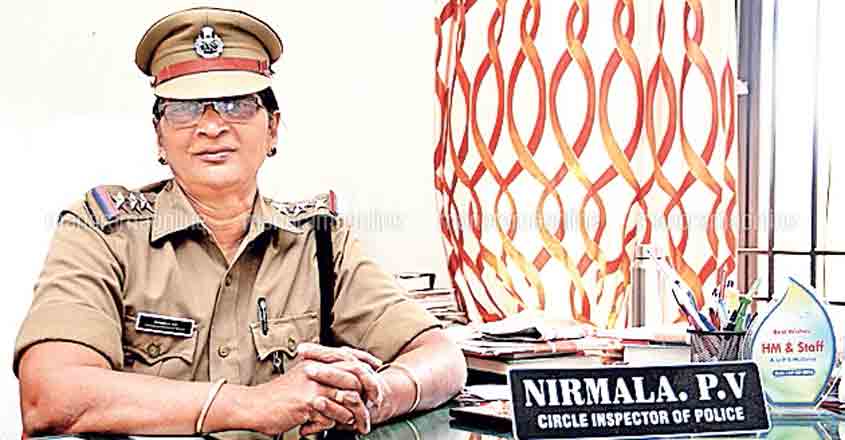 The short film, written and directed by CPO Sajith Padanna, highlights the current societal issues in a subtle way. The film explains how to get out of the clutches of unscrupulous people who try to exploit lonely women in the guise of lending a helping hand.
The drama has been written by Kasaragod Vanitha Cell CI P V Nirmala and directed by Kasaragod Special Mobile Squad CPO Ramakrishnan Chalingal. The characters in the drama were played by Bedakam station senior CPO C K Sarita, CPOs PV Geetha, A Jayasree, Reshma, T V Sajitha, C P K Praseetha, M P Sugandhi, T V Sheebha and Vanitha cell employee Ranjini Devi.