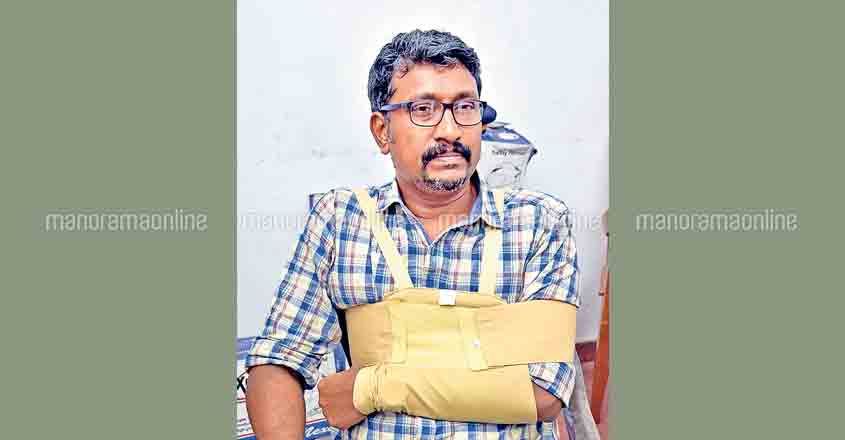 Kasaragod: A 44-year-old teacher has been thrashed by a student who was caught copying during a higher secondary model examination. Physics teacher Dr V Bobby Jose of Chemnad Jamaath Higher Secondary School has been admitted to a private hospital.
The town police have registered a case of attempted murder on the Humanities student who is under arrest. The father of the student is also under custody for threatening the teacher against filing a complaint. 
The teacher said the incident happened on Saturday at around 4 pm when the student was caught copying. The teacher who fell when slapped was then kicked and beaten inside the exam hall.
The same student was booked for manhandling a policeman during a tussle in the school a while ago, said SI P Ajith Kumar. He has faced several disciplinary actions before, said school authorities.