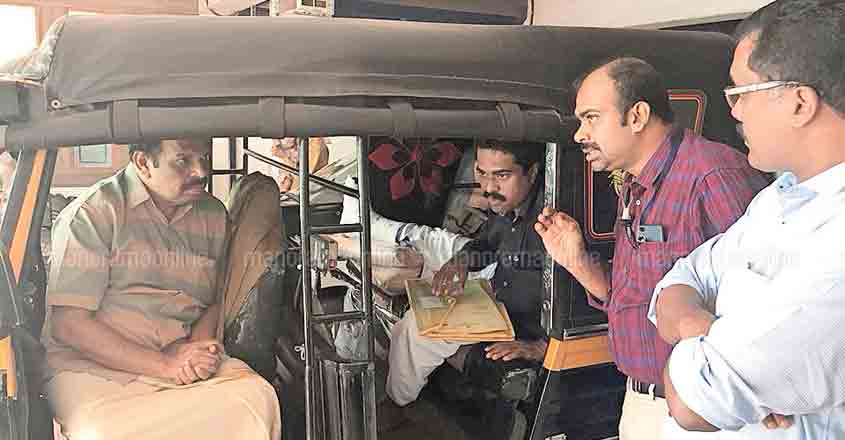 Kasaragod: In an interesting reversal of procedure, members of a state interview board came out their room on the second floor of a building to meet a job seeker who was waiting in an autorickshaw downstairs. Normally, the board sits in a room and the candidates have to enter the place one by one to be evaluated.
The curious incident took place in front of the Public Service Commission (PSC) here on Wednesday when a candidate with his leg in plaster arrived for the interview to the post of junior health inspector in Municipal Common Service. Though Manikandan, belonging to Cheuvathur, reached the PSC office in an autorickshaw with the help of others, he could not proceed to the interview chamber as it was on the second floor.
Tiger Hills building at Pulikkunnu, housing the PSC office, has no lift. Moreover, as Manikandan was not in a position to place his bandaged leg on the floor or fold it, he could not climb the steps even if others came to his aid. He was earlier severely injured in an accident.
Those who accompanied Manikandan soon informed PSC officials of Manikandan's plight. When District PSC officer V V Pramod raised the matter with PSC interview board chairman P Sivadasan, the latter decided to go downstairs to the autorickshaw in order to interview Manikandan. The others who were part of the interview board were PSC member Jinu Zacharia Ummen, DMO A P Dinesh Kumar and an official belonging to the public health section of Kozhikode Corporation.
Manikandan was interviewed in secrecy inside the auto by asking all others, including the driver, to stay away from the spot.
Interview to the post of junior health inspector in Municipal Common Service is taking place after a long delay. The issue had even reached the court. As many as 45 candidates were interviewed on Wednesday.