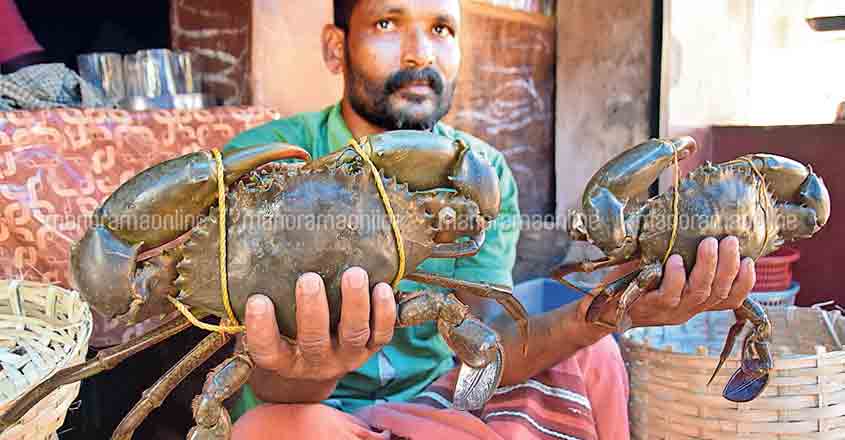 Kasaragod: The fishers, who are in distress following the 52-day trawling ban that came into effect on June 9, have a silver lining on the horizon in the form of crabs.
These giant crabs are being exported to foreign countries from Kasaba near here and attracting a lot of attention.
The crabs are bigger than the normal ones. A crab weighing less than 500 grams comes with a price tag of Rs 200 per kg. Crabs weighing between 500 grams and 750 grams are sold at Rs 1,000 to Rs 1,200 per kg. One has to shell out Rs 1,500 if the crabs weigh more than 750 grams.
The crabs sourced from the fishers are transported to Kollam and from there, consignments are sent to Singapore and Gulf countries, the agents said. Around 50 kgs of crabs are exported daily.
Fishermen, individually or in groups, go on boats to catch the crabs from the river mouth of Chandragiri River. Besides crab's medicinal properties, crab dishes are a favourite among guests of five-star hotels. The fishermen are involved in crab fishing as there are not able to venture into the sea due to the trawling ban.