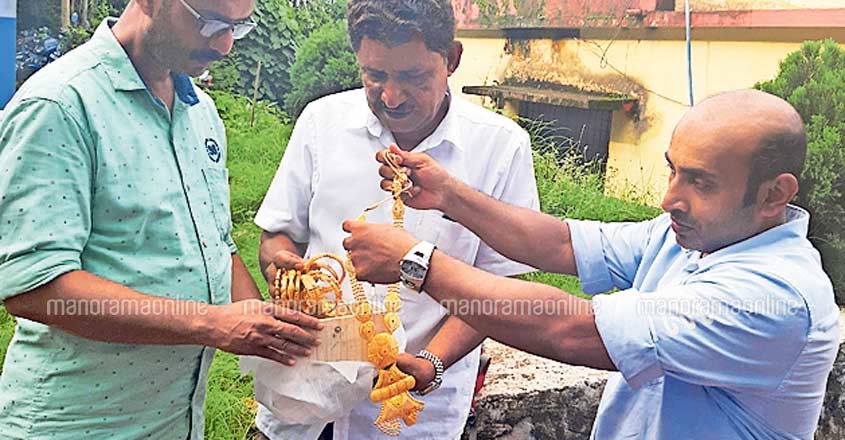 Kasargod: After days of tense moments, Sainaba's face was glittering like never before. She got back her gold ornaments weighing 100 sovereigns that went missing from the locker of a nationalised bank from among the piles of e-waste at the bank.
Sainaba who resides at BNM House, Bafaqi Nagar at Alampadi, had lodged a complaint with Kasaragod town police station on Saturday after she noticed that her ornaments kept inside the bank's locker had vanished. The search for the missing valuables went on for two days but in vain. At last, on Tuesday bank regional manager and CI A Anilkumar recovered the box of ornaments from among the abandoned computers at the bank.
Sainaba was both happy and surprised to see that all the ornaments were all placed in the box exactly the way she had kept it. Ruling out the chances of any malpractice in the incident, police said no one would have placed the box among the e-waste after the complaint was filed at the station.
"The complainant herself must have misplaced the ornaments while taking them out of the locker," police said.
On Saturday when Sainaba had come to the bank with her daughter Fasneena to take back the gold, she noticed that one of the boxes in the locker was missing. She had last opened the bank locker on April 4.
Bank officials too rule out any lapse from their part as the key of the locker is under the custody of the owner.