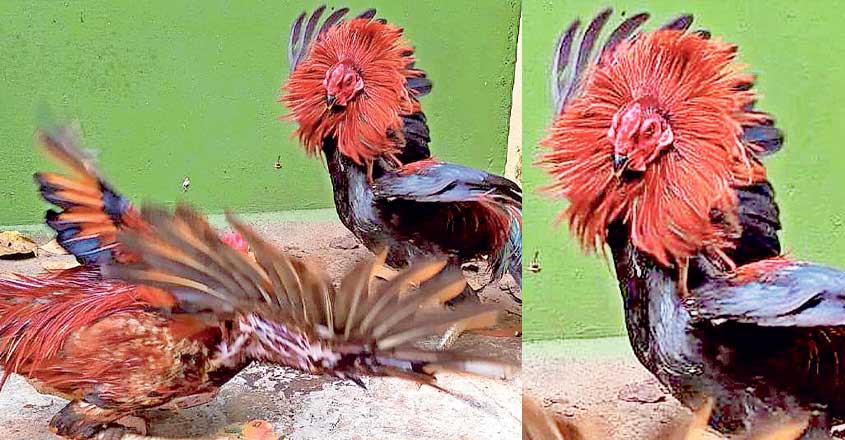 Mulleria: The police have arrested four people for engaging in a game of cockfight and betting over it at the paddy fields near Mulleria in Kerala's Kasaragod district. The police seized around eight roosters, two swords and Rs 7,130 from them.
Though more than 150 people were at the venue, most of them managed to give the police a slip.
S Satheeshan (45), P A Anil Kumar (32), PM Sreedhar (34), and Santhosh T Mathew were the arrested. Authorities have received information that they had collected money from rooster owners under the pretext of giving it to the police.
The cops had reached the venue in private cars instead of the official jeep. The arrested have been let off on station bail.
The police had foiled a similar rooster fight held at Bellur recently.