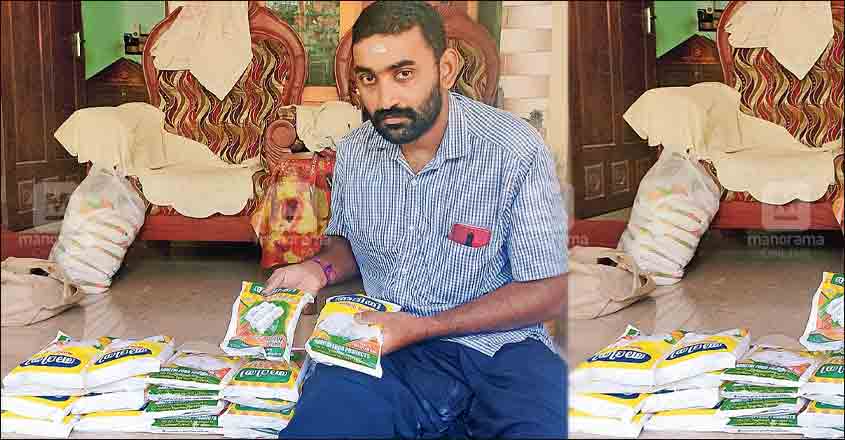 Cheruvathur, Kasaragod: One way in which government promotes sports is by assuring jobs to players who excel at various levels. However, such jobs may elude some players owing to various reasons including official apathy or inertia. Players given short shrift by the authorities may find it difficult to pull on sans a steady job. E Sumesh, a native of Cheruvathur in Kerala's Kasaragod district, is one such as a government job offer to the participant in Special Olympics continues to remain on paper.
Sumesh had captained the Indian volleyball team that participated in the Special Olympics held in Los Angeles in 2015. Now, he is forced to sell rice flour for his livelihood.
The differently-abled team led by Sumesh had defeated Japan to win the bronze medal. A grand welcome was accorded to the team in Kerala upon its return. Each member in the team was promised a job, and the youth welfare and sports development department of the state government had announced a cash reward of Rs 20,000.
However, even after four years, authorities concerned have not bothered to give the promised job or the cash reward.
Sumesh took part in the Special Olympics while he was a student at the Rotary special school at Kanhangad.
He had to do odd jobs for an income in his school days. He used to make garlands and sell it for use on buses then. That experience today helps him to stand on his feet.