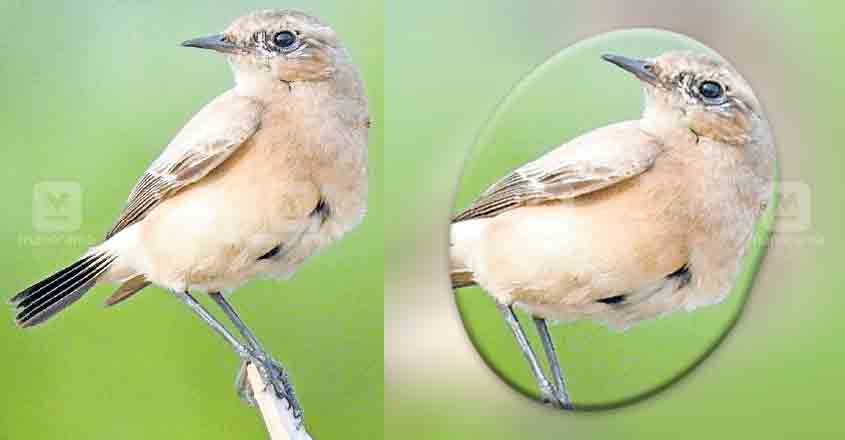 Kasaragod: A migratory bird that is generally seen in dry, arid climes was recently spotted in Kerala's northernmost district Kasaragod. Small bird Desert wheatear was found along the banks of the Shriya River near the Kidoor bird sanctuary, about 50 km from Mangalore. Experts said that the arrival of the bird could be a sign of the changing climate in the region.
Desert wheatear was earlier spotted at Madayipara, a hillock in neighbouring Kannur district, two years ago. But this is for the first time that this insectivorous bird was spotted in Kasaragod, according to bird-watchers Manoj Karingamadathil and Sanuraj.
With the cold season setting in, the bird has migrated to the state.
The feathers of the bird have a pale-yellow shade with grey-coloured edges. Long tail in black and the pale-yellow nape make it easy to identify the bird.  The small bird weighs around 15 to 34 grams. It mainly feeds on insects, worms and seeds.
Desert wheatear birds are found from the Sahara and the northern Arabian peninsula to the semi-deserts of central Asia. In winter they migrate to India and northeast Africa. They lay eggs during the April-May months. Though there have been recorded sightings of these birds in Palakkad and Thrissur districts of Kerala earlier, the first photo of the bird was reportedly taken in the southern Indian state in 2017 when it was sighted at Madayipara.