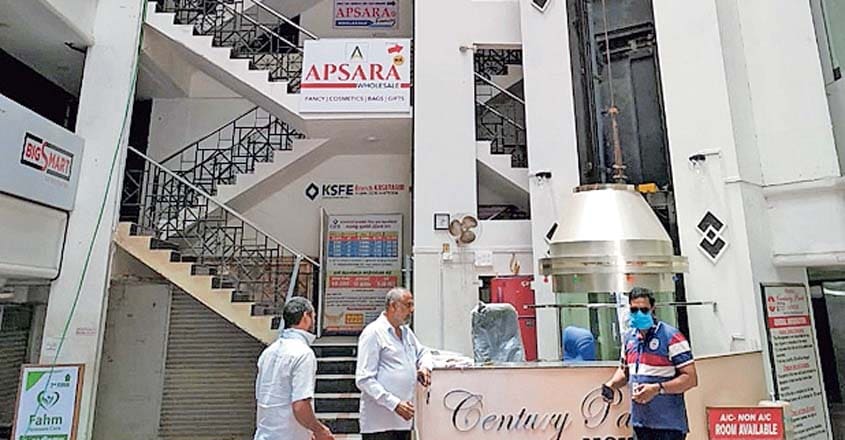 Kasaragod: Even as authorities struggle to find accommodation facilities for quarantined people amid COVID-19 outbreak, responsible citizens have offered to help.
C I Abdullahkunji of Kudlu in Kasaragod district has informed the authorities that his three-star hotel can be used as an isolation facility for free.
The Century Park building near the new bus stand in Kasaragod would be handed over to the authorities. Eighty-eight rooms of the top three floors of the seven-storeyed building would function as isolation ward.
The daily rent of one room is Rs 1,500.
All rooms have two beds each and the bathrooms have geyser facilities. The hotel has a water tank with a storage capacity of 45,000 litres.
The hotel owner said the necessary precautions have being taken. The water tank has been sanitised and filled up. The hotel premises have also been cleaned.
Municipal secretary S Biju, and deputy DMO Dr Geetha Gurudas carried out an inspection at the building.