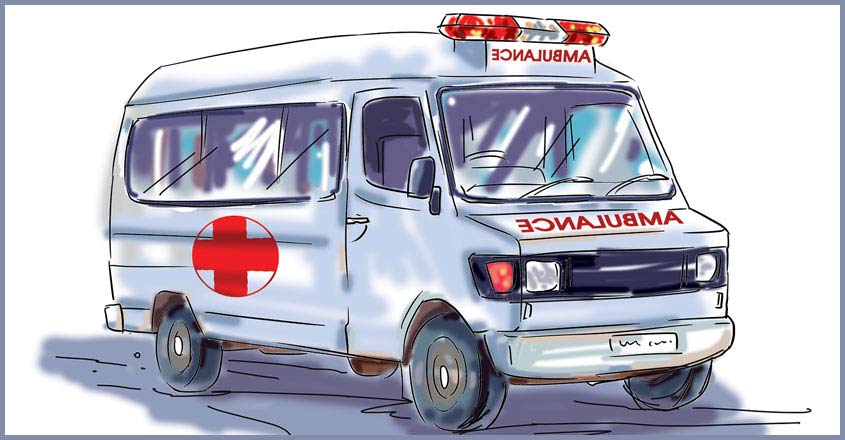 Kasaragod: A 34-year-old woman gave birth to a baby girl in an ambulance after the Karnataka Police closed the interstate border in the wake of the COVID-19 lockdown.
Guriya Devi, who lives at a rented house at Manjeswarm in Kerala's Kasaragod district, gave birth to the baby girl on Friday. Her husband Dinanand Saha was by her side as she delivered the baby in the vehicle.
Dinanand worked at a factory at Manjeswaram.
The woman had sought treatment at a Mangaluru hospital in Karnataka.
Though the couple had left for the Mangaluru hospital on March 26, the Karnataka Police stopped them at the Thalappady border and they were forced to return. The woman started having labour pain by 10:45am on March 27 and the service of an ambulance was sought again.
Ambulance drivers Mustafa and Aslam immediately turned up to take the woman to the Mangaluru hospital. However, the vehicle was stopped at the Thalappady border.
The husband made fervent pleas to the police to let them through as his wife cried out in agony.
But the Karnataka cops refused to budge.
The Karnataka Police reportedly told them that the cops have been given strict instructions to not to allow vehicles from Kerala to enter the state and even the hospital authorities had taken a stand against letting in critically-ill patients.
The hapless man then decided to head to the Kasaragod general hospital. However, as the pain aggravated, the vehicle was stopped at Mogral and the woman gave birth.
The mother and child were later taken to the Kasaragod general hospital. The baby was later shifted to the E K Nayanar Hospital at Chengala.