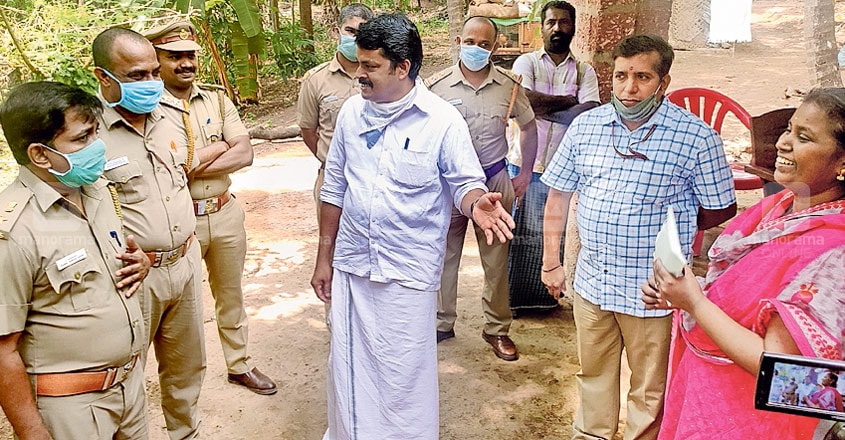 Cheemeni: The Motor Vehicles Department stepped forward to help a cancer patient, Sajitha, at Kayoor in Kerala's Kasaragod district by bringing her life-saving medicines, worth Rs 1 lakh, from Mumbai.
Sajitha had been procuring the medicine from the Mumbai company for the past 10 years.
It was social activist and local Congress leader Ramdas, who ensured that the medicines were supplied to Sajitha from Mumbai for free. However, the courier service was stopped due to the lockdown.
But Kasaragod Collector Dr Sajith Babu timely intervention with the help of health personnel enabled the procurementr of the medicine.
Meanwhile, the Motor Vehicles Department offered to help and the Kerala motor vehicles gazetted officers' association took up the cause. Their all-India federation intervened to bring in the medicines to north Kerala from Mumbai.
The life-saving medicines were taken to Sajitha's house by Enforcement RTO E Mohandas and other officials P V Ratheesh, T Vaikundan, K M Bineesh, M K Dinesh Kumar, M V Prabhakaran, K V Ganeshan, Arunraj, Jijo Vijay, Jayaraj Tilak, and Manoj Kumar along with Ramdas.