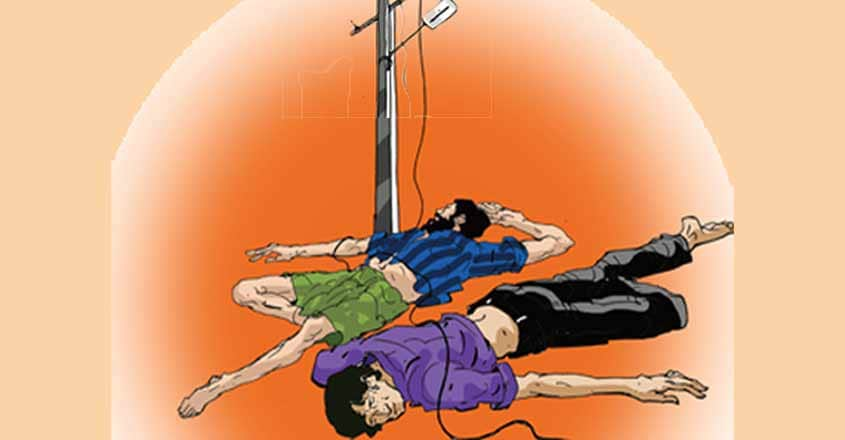 Kollam: A teenager, who tried to evade the police at Pathanapuram, was electrocuted to death on Tuesday. Mangod inhabitant Aashiq (19) met with the tragic end in the mishap which occurred at midnight.
For the past few days, the region had witnessed mounting friction and clashes between the AIYF and SDPI members. The police had intensified the patrolling in the area following this.
Aashiq and his friends were playing carroms at the local bus stand when the police patrol team approached the area. They dispersed to different directions on spotting the patrol vehicle.
Aashiq, however, got stuck in a private electric fence meant to ward off wild animals. Aashiq's friend Jomon, who was also injured in the freak accident, is currently under treatment in a hospital.
Aashiq's body has been moved to the morgue at the Punalur taluk hospital.