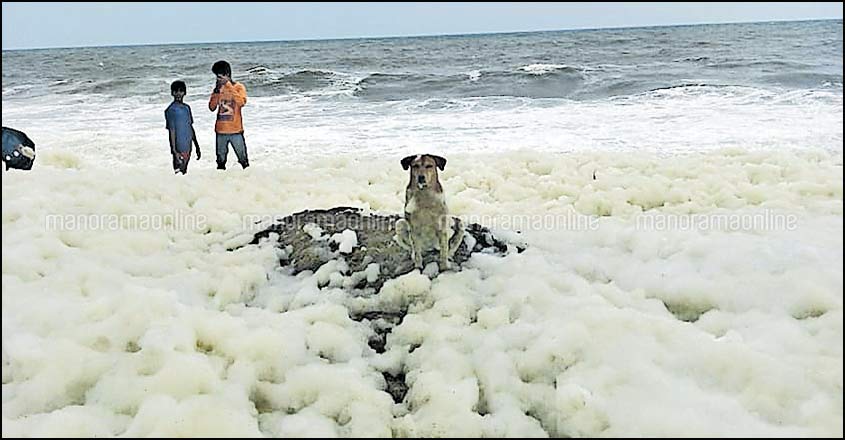 Eravipuram: Unusual froth was witnessed at the beaches in Thanni, Eravipuram and Kakkathoppu in Kollam district. This phenomenon is seen every year but this time it is more severe, according to elderly fisherfolk.
The froth is the mud and silt from the ocean floor reaching the shore along with waves during monsoon. However, its presence is intense this year, with a height of up to two feet.
Fisherfolk said that the froth was visible in the sea far from the shore also. However, no scientific studies have been carried out into the matter.
Another curious observation has also been made by the fishermen in Kollam. In the normal case, the monsoon starts from the northwest direction but this year the rains have arrived from the southwest side, according to them.