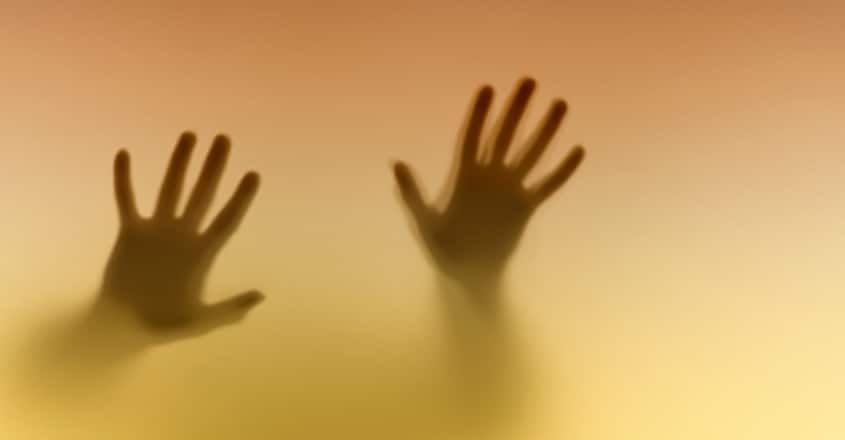 Kundara: Another case of exploitation of Indian labourers in the Middle East has come to light. A housewife who travelled to the Gulf in search of a better livelihood has been cheated by agent and detained at the agency office in Oman. She called home last week and informed that she was confined to a tiny room and had barely anything to eat or enough drinking water.
The victim is Yamuna (40) of Nirappuvila Junction at Mukkoodu in Kerala's Kollam district.She is the wife of C Rajendran.
Fourteen women, apart from Yamuna, are in detention at the agent's office. It is learnt that an Arab woman working in the agent's office is harassing them.
Only last month it was reported that another housemaid from Kollam returned after an ordeal in Oman. She reportedly survived on two loaves of bread and water daily during her detention by the agents in Oman for a fortnight. She too had reached Dubai first and was later taken to Oman.
The trip
Yamuna had reached the Gulf last July with the help of an agent named Nazar, who is based in Kozhikode. Rajendran's brother Radhakrishnan and his wife Sheela had introduced Yamuna to the agent.
It was after she was promised a salary of Rs 20,000 a month excluding all expenses that Yamuna reached Dubai. There, another agent took her in a vehicle to Oman. Yamuna stayed three weeks at the agent's office and was later sent to the house of an Arab for domestic work.
Low pay
Two months after she joined the household for work, Yamuna was given Rs 24,000 as pay. However, Yamuna told the householder that she was not prepared to work for such a low salary. Soon the people in the house began to harass her. Yamuna contacted the agent and returned to the agency office. Later, she found a job in a soldier's house, but again the salary was low.
Yamuna then told the agent that she wanted to return to Kerala. However, he refused to entertain her request. The agent also told her that if she wanted to go home she had to pay Rs 1 lakh.
The sobbing woman asked her relatives in Kerala to take urgent measures to bring her home. Yamuna's daughter Divya said that after this phone call, her mother's phone was taken away by the agent.
Earlier, Yamuna had been a labourer at a cashew factory. She looked for a job as domestic servant considering the poor financial situation at home. Her husband is a construction labourer but he is now facing several health problems. The wedding of their elder daughter had taken place one year ago.
At home, Rajendran lives with younger daughter Kavya. They submitted a memorandum to N K Premachandran, MP, seeking help to bring Yamuna back home.
Premachandran said that efforts to rescue Yamuna with the help of the Indian Embassy are already on.
Recurring issue
Indian workers land in trouble abroad often despite alerts by governments. Labourers and housemaids have bore torture and incarceration as they land up with vicious employers and job rackets. Often Indian agents are culpable for their predicament as myriad reports indicate. Intervention of social workers and government agencies comes in handy to save unlucky people and bring them back.