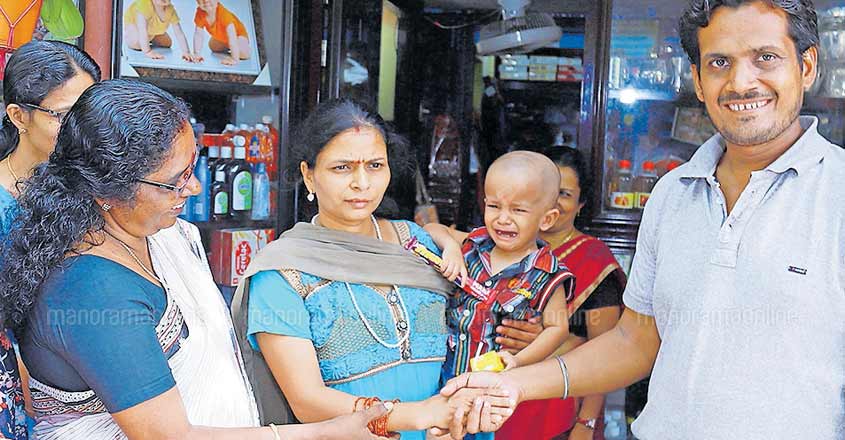 Pathanapuram: Being lost in a new land could prove harrowing especially if one suffers from memory loss. But with providence, one could escape and return to loved ones as had happened in the case of Neelam, a resident of Haryana.
Neelam had left home with her three-year-old son to visit her sister at the latter's house in Delhi. However, she boarded the wrong train and lost her way. She then changed several trains that took her to various parts of the country. Finally, after wandering around many places, Neelam and her son arrived at Kollam Railway Station in Kerala. She displayed signs of panic at the railway station and the railway police took her to the women's shelter home, Mahila Mandiram. Later, the Child Welfare Committee intervened and shifted the mother and child to Gandhi Bhavan in Pathanapuram, a town in Kollam district.
The care and love offered by the personnel at Gandhi Bhavan helped Neelam to remember the phone number of her husband and reunite with him.
At Gandhi Bhavan, Neelam replied incoherently to questions directed at her. However, after continuous counselling, Neelam remembered the phone number of her husband Sachin Gupta, an officer with the Haryana Agriculture Department.
The authorities soon contacted Sachin and he rushed to Pathanapuram. Neelam, who had almost lost memory, received a fresh lease of life. Sachin took his wife and son to their native Haryana, thanking the love and care showered on them by the personnel of a Kerala shelter home.