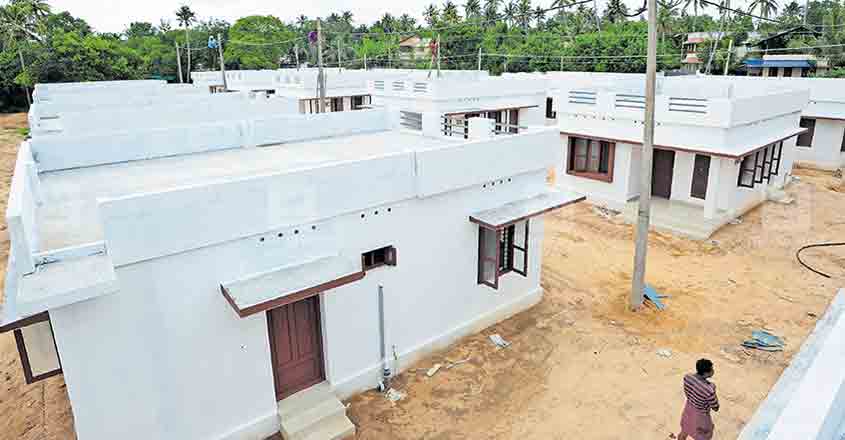 Kollam: The construction of villas for rehabilitating laundry workers and their families who had been living at 'Alakkukuzhi' near railway station here for the past 200 years, has been completed. The villas are ready for occupation in one acre of land at Kakkathoppu in Mundakkal near here, and the remaining 65 cents of land earmarked for rehabilitation will be incorporated into the LIFE (Livelihood Inclusion and Financial Empowerment) project to construct apartments.
The keys of new houses have been handed over by Kerala Minister for Local Self Government A C Moideen on October 23. During the function, the minister also announced the completion of building 1,600 houses under the LIFE project. The Kerala Government's LIFE project is a comprehensive housing scheme for the all landless and homeless people in the state.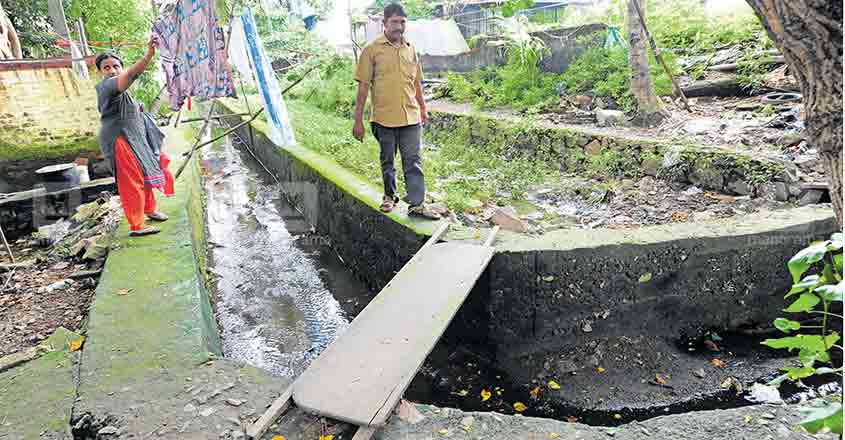 Out of the 24 families staying at 'Alakkukuzhi, 20 families will be given new houses. Each family will get a 500 sq ft house with 2 bedrooms, a hall, kitchen and bathroom built in 3 cents of land. Moreover, there will a 3.60m wide pathway leading to each house with separate power and water connections. The water connections are being provided by including the project under the AMRUT (Atal Mission for Rejuvenation and Urban Transformation) scheme.
The corporation had set aside Rs 2.80 crore for rehabilitating washermen and each house had been built at a cost of Rs 10.20 lakh, inclusive of GST. A water tank will also be built for washing purposes.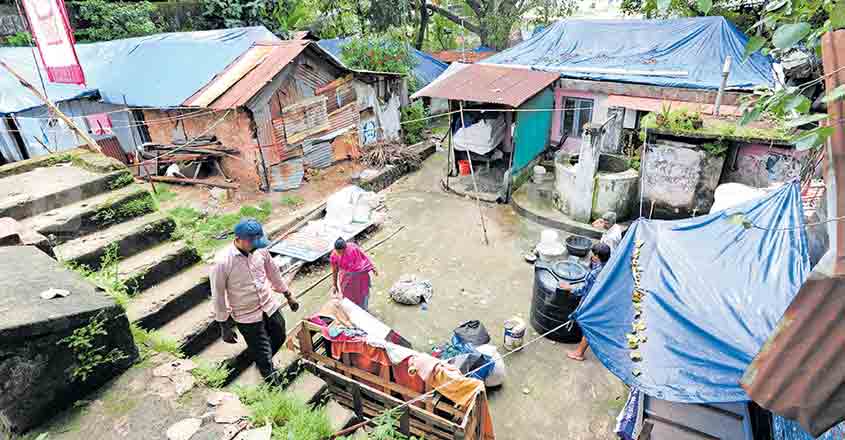 Though the corporation had put forward a proposal to put in place a modern washing facility, the laundry workers said that they would follow the traditional methods as they had difficulty in operating the modern washing machinery.
The construction of villas started on last January 1, and the work was undertaken by the Kudumbasree Mission and villas were completed in a time-bound manner.
People living at Alakkukuzhi are being relocated as it is the proposed site for multi-level parking and 60 cents of land will be utilized to put in place the new parking facility.