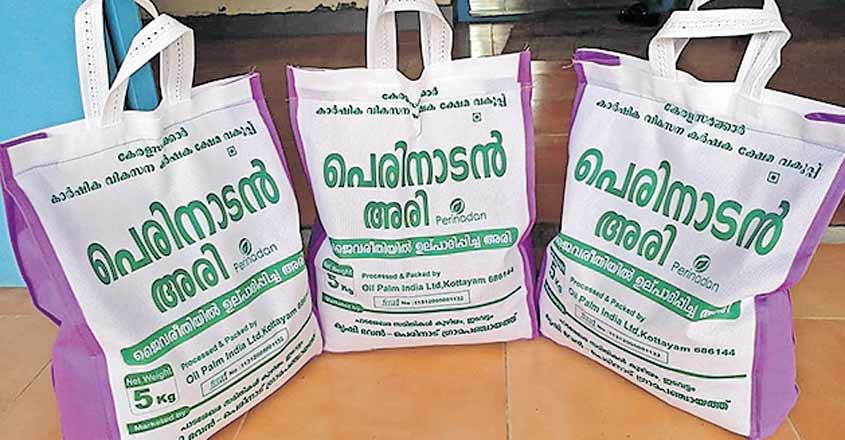 Perinad: The Perinad village in Kollam district is at the forefront of promoting sustainable practices. Efforts to promote agriculture, water conversation, garbage disposal, and manufacturing of alternative products have now fetched the local self-governing body, Perinad Panchayat, the second prize of the Chief Minister's Haritha Kerala Award-2019, behind Padiyur Panchayat in Kannur district.
The award for the second-prize winning local self-governing body includes Rs 7 lakh, citation and trophy. The first-prize winner takes Rs 10 lakh and Rs 5 lakh awaits the third-placed.
Haritha Keralam Mission -- the Green Kerala Mission -- encourages sustainable development practices. A few initiatives that helped Perinad to bag the Haritha Kerala Award are:
Boost to agriculture

The availability of vegetables across Perinad increased after the distribution of five types of vegetable seeds. Saplings of cashew nuts and neem were also distributed.

Moreover, tuber plants are cultivated using innovative methods.
Manufacturing of value-added products such as Perinad-branded rice, turmeric, ginger and cake made from rice bran.
Ashtamudi Lake revival

With the backing of the village body, several inland fisheries projects took off within the Ashtamudi Lake. Pearl spot farming, aquaponics fish farming, the revival of small ponds and cultivation and management of mangrove forests are being encouraged.

Garbage disposal

The Panchayat has been at the forefront of effective garbage disposal. It promoted a plastic disposal unit and monthly collection of e-waste along with the Haritha Karma Sena. CCTV cameras were installed to nab those dumping waste at public places.

Aerobic composting of organic waste picked up with the increased use of compost pits. 
Promotion of alternative products

The manufacture of alternative products are being encouraged in the village.

Students of the BUDS rehabilitation centre are busy making grow bags from rope and waste bins with rope and bamboo. They also made other alternatives for plastic, thus helping the Panchayat win the prize.