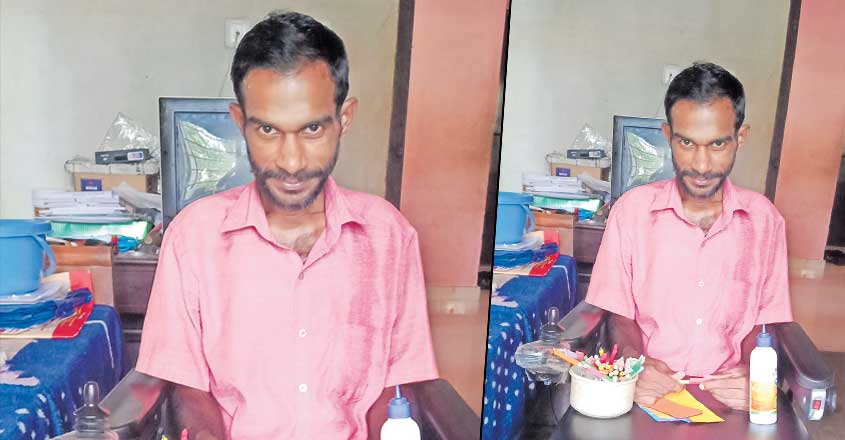 Kollam: Just buy some environment-friendly paper pens and give a new lease of life to Kishore Kumar, who is down with muscular dystrophy. The life of 39-year-old Kishore took a turn for the worse when he was struck down by the debilitating muscular dystrophy when he was 18 years old. Now, wheelchair-bound Kishore is trying to make ends meet by making and selling paper pens from his home at Societymukku in Chavara near Kollam.
Kishore, who passed out of ITI, was working in Mumbai when the disease struck him restricting his physical movement and for the past six years he is confined to his wheelchair. Though Kishore does plumbing and electrical work with the help of his friends, the income is quite limited. That's when he started to make and sell paper pens, which could be delivered through courier too.
After placing the order, give Kishore a week's time, as there are physical limitations for him to make pens at a fast rate, to churn out the nature-friendly paper pens.
Kishore's 43-year-old sister is also afflicted with the same disease. Kishore is always cheerful while taking about the setbacks in his life, and brimming with confidence. Call Kishore to give a lending hand at 9496533626.