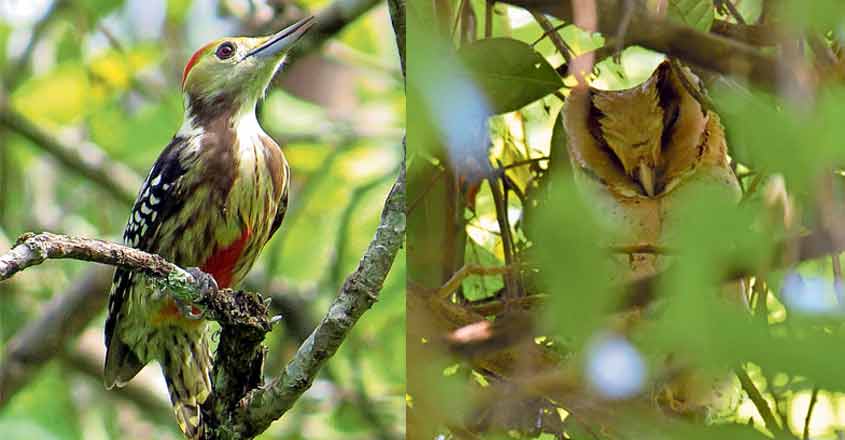 Thiruvananthapuram: As many as 187 species of butterflies and 171 birds were found during a recent survey held at the Shendurney Wildlife Sanctuary at Thenmala in Kerala's Kollam district.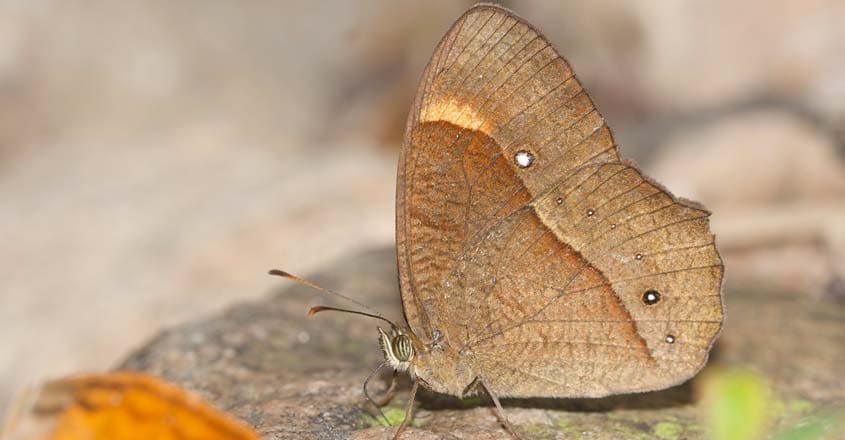 The forest department and the Travancore Natural History Society jointly conducted the survey to find the diverse species of birds, butterflies, ants and dragonflies in the region.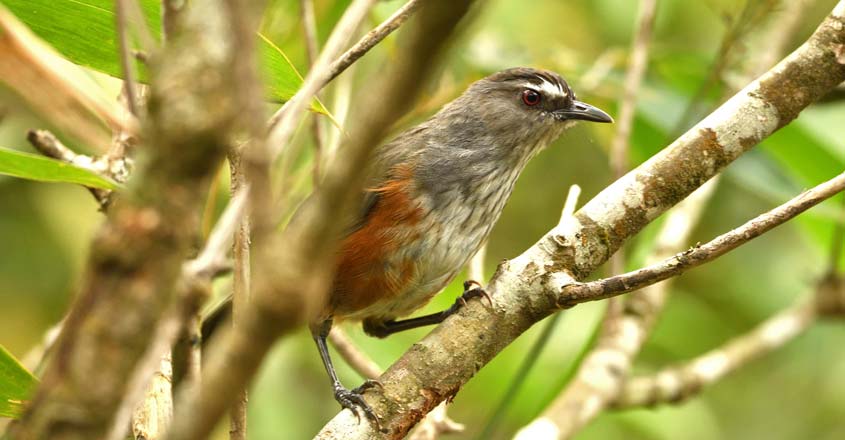 As many as 442 species of creatures were found, including 44 species of dragonflies, and 40 species of ants. The survey also found the biggest butterfly in the south India, Southern Birdwing. Also, the oriental grass jewel, one of the smallest butterflies in India, was another interesting find of the survey.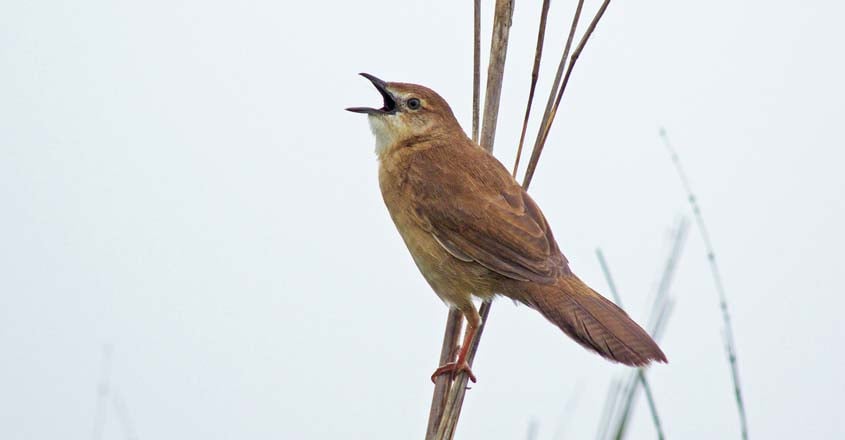 The survey of the 171-sq-km sanctuary was led by wildlife warden B Sanjeev Kumar and Dr Kalesh Sadhashivan. Apart from the Travancore Natural History Society, Kerala Forest Research Institute, Tamil Nadu Butterfly Society, Bengaluru Butterfly Club, and Rajapalayam Butterfly Club members took part in the survey. Researchers from various research centres were also part of it.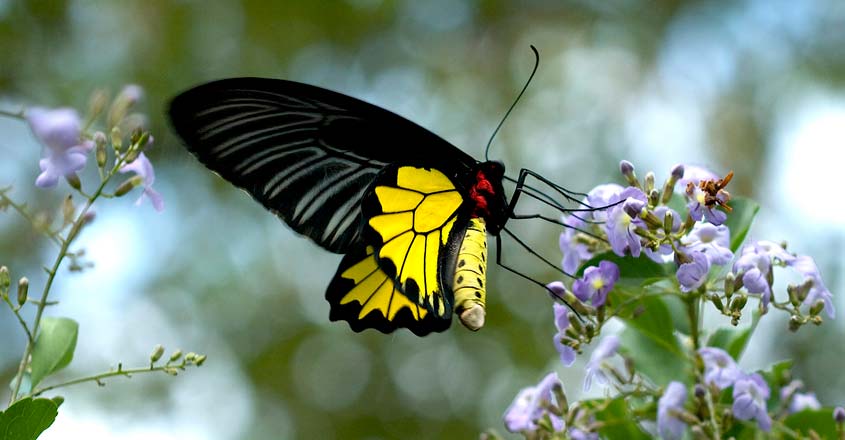 The survey focussed on Kattalapara, Kallar, Rockwood, Umayar Pandimotta, Alwarkuruchi, Rosemala and Darbhakulam regions.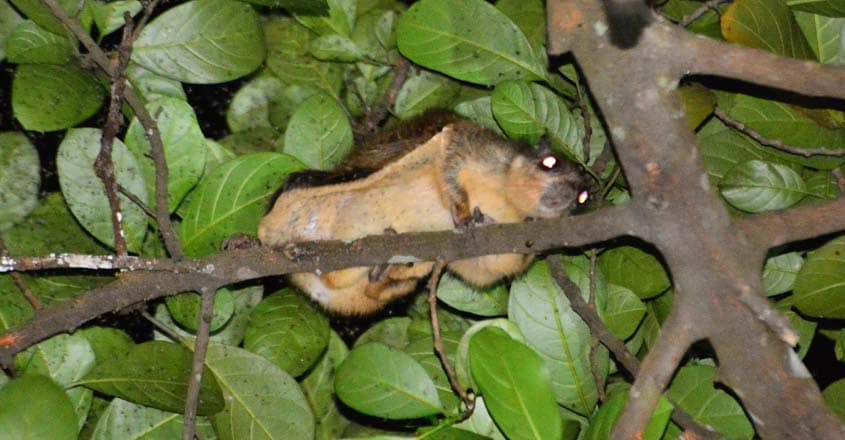 Amongst butterflies the interesting findings were, the Largest butterfly of India the Southern Birdwing, the smallest one The Oriental Grass Jewel and the Lobed beak- an addition to the butterfly fauna of the sanctuary.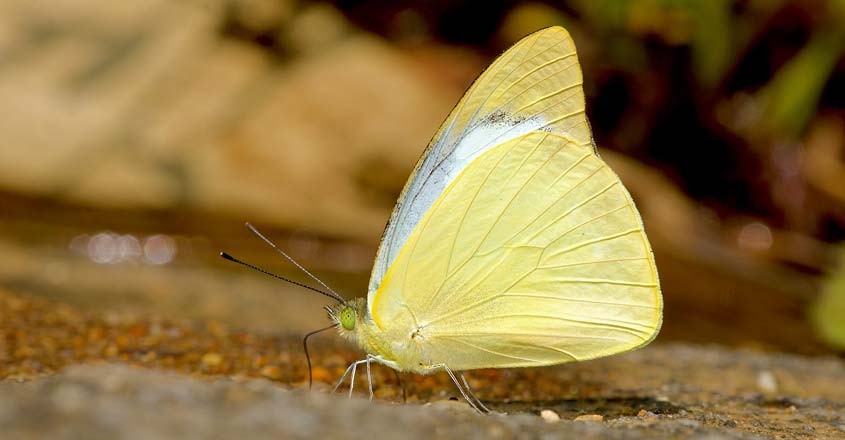 The whole region was a haven for birds as well, with Umayar having 117 species followed by Kattapalara region with 90 species. The State bird -Great Indian Hornbill Buceros bicornis was sighted in most of the camps. The Sri Lanka Bay Owl was recorded for the first time in the sanctuary. The reservoir was home to River Terns, Pratincoles and the rare Lesser fish eagles, which were breeding there.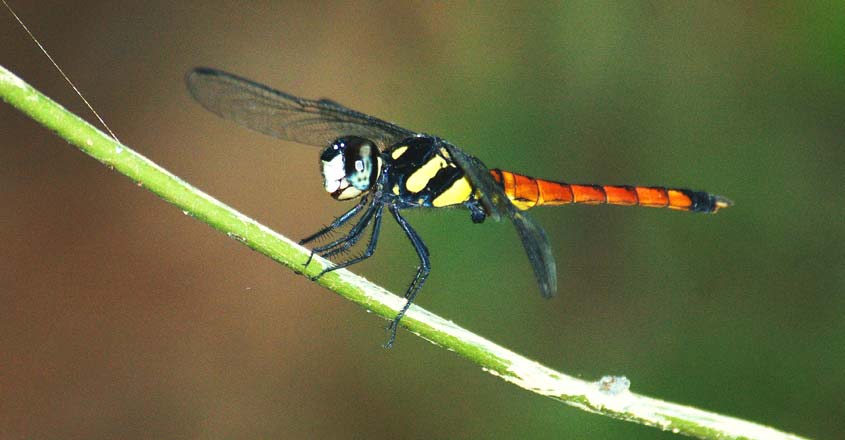 The participants also recorded mammals like the Travancore flying squirrel, Indian Civet, Brown Mongoose and Dhole. The presence of large mammals like Tigers, Elephants, Leopard, Gaur and Sambar were also observed.