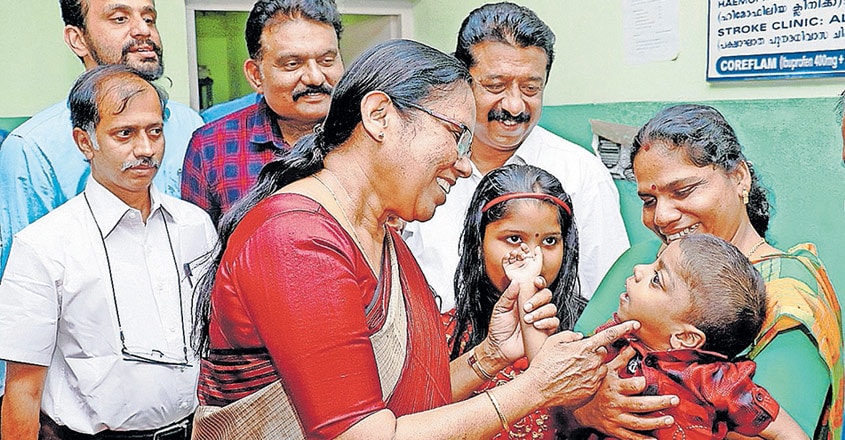 Kollam: The letter written by 33 students of standard 3 to Health Minister KK Shailaja of West Kallada Government LP School in Kollam has yielded results.
Their joint effort to bring the plight of Aswin Madhu, their classmate who has cerebral palsy to the notice of the minister, has finally ensured expert treatment to him. Their demand for providing free treatment was also approved by the minister. Health and social welfare KK Shailaja on receiving the letter ordered free treatment for Aswin at the Thiruvananthapuram Medical College's physical medicine and rehabilitation (PMR) centre by including the treatment in the 'we care' scheme of the Kerala Social Security Mission.
The minister also called upon Aswin at the hospital and also consoled his parents. The minister also congratulated R Nila, Aswin's classmate who took up the lead to organise children to write to the minister. The letter of the classmates of Aswin reached the minister by mid-December. The students had pointed out in the letter that Aswin was unable to stand or walk on his own. He was also incapable of speech. The boy also had the growth of a two-year-old only.   He was dropped during his birth, resulting in his condition. If he was provided proper treatment, there was a chance of Aswin returning to a normal life, the letter had pointed out.
Aswin was undergoing treatment now under the supervision of PMR wing chief Dr Abdul Gafoor, Dr Suresh and Dr Zakhariah now.