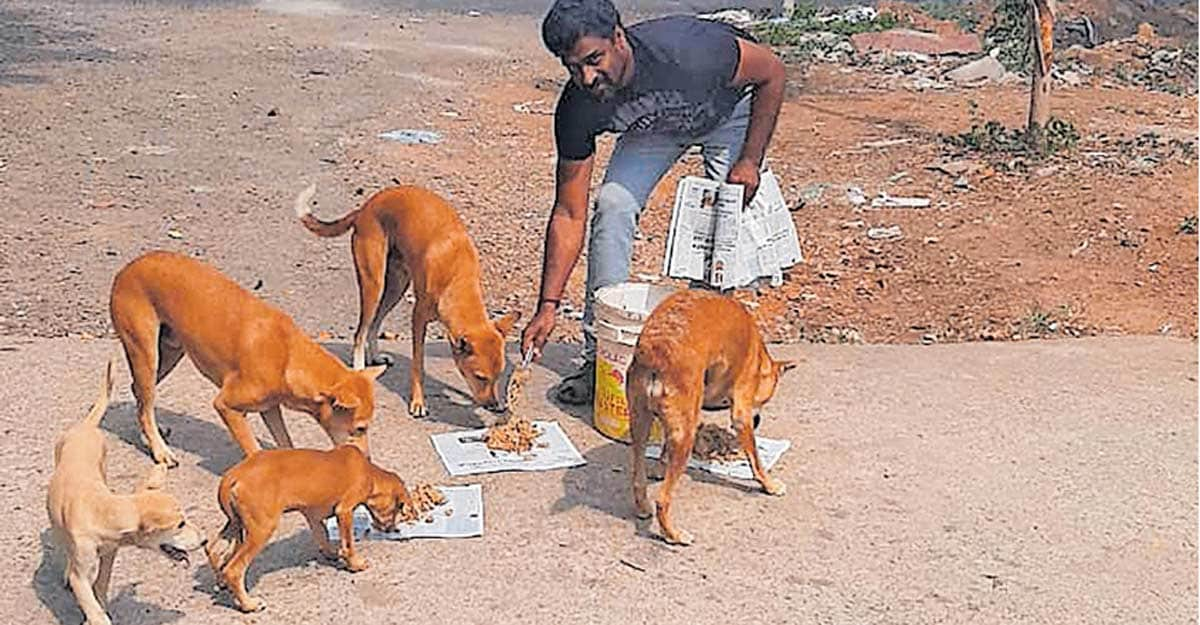 Kottarakkara: Life has become tough for not only people during the COVID-19 lockdown but also street dogs. Many of these dogs are starving during these hard times. However, there are some kind hearts who offer food to man's best friends taking great pains and spending significant amounts of money.
Saju S Nair of Kottarakkara is one such person and when lockdown was announced, he was particular that street dogs shouldn't go without food when all shops, hotels and other establishments remained closed. Now whenever they hear the sound of Saju's car, the street dogs become alert. Saju then stops his car, gets down and feeds them.
Every day, Saju provides food to around 120 street dogs in his area. Spending money from his own pockets, Saju travels to the streets at Pulamon, near railway station, Chanthamukku and ETC to feed the canines.
"Cooking is done at my house and the food would be ready by 3 pm. It costs me around Rs 1,500 a day," says Saju.
Having dedicated his life to social causes, Siju also supplies birds and animals for film shooting. The owner of Aqua Pets, a concern at Kunnakkara in Pulamon, Siju owns a large collection of birds and animals. Siju's pets have appeared in the movies 'Panchavarnathatha', 'Ittimany' and 'Akasaganga'.