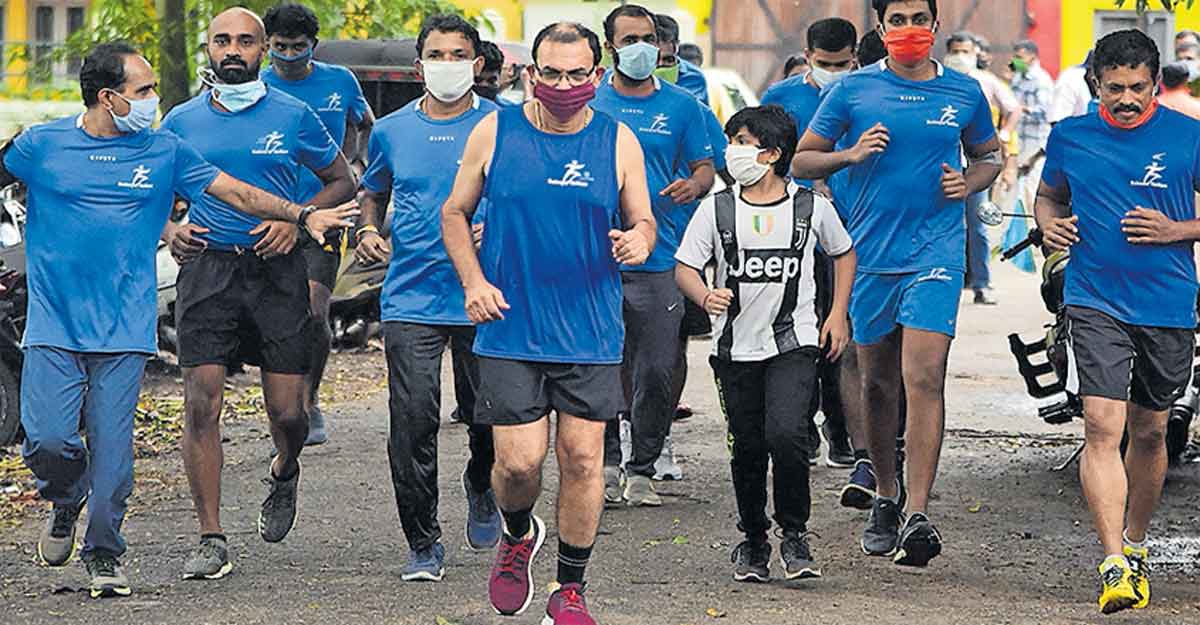 Kollam: G Rajendran Nair has been a fitness freak all his life. In fact, he got into the Indian Army and later the Kerala police force because of his athletic abilities.
So, when he completed 35 years of service, he decided to retire by doing what he loves the most — running.
Nair, who retired as a senior police officer from the Kollam vigilance unit, embarked on a 14-km 'retirement run' from the office at Leela Mandir in Keralapuram to his home.
He completed the run in full athletic attire, wearing a jersey and spikes. But he was not alone — 15 of his friends joined him and they completed the run by maintaining social-distancing necessitated by the COVID-19 pandemic.
For those who know Nair, this was not a surprise at all. That's because Nair is the secretary of a local running club known as the 'Souls of Kollam'.
The 128-member group was earlier a walking club formed by those who frequented the Ashramam ground at the stroke of dawn. The members later decided to take up running.
They run 10 km every day. Once every month, they also go on a long-distance run. The members even take part in marathon competitions.
The president of the club, Vijayaraj, and 14 other members joined Nair in the 'retirement run', which was flagged off by vigilance DySP K Ashok Kumar on Friday.
Nair's wife Leelakumari couldn't help but smile when he reached home. Their sons — Anuraj, an engineer in Australia, and Abhiraj, an Air Force pilot — offered him their wishes. Anuraj's wife Aparna also offered her wishes from Australia.
Nair joined the Army after he turned 18. He was, in fact a cross-country running champion while in the armed service. He left the Army after serving it for 17 years and joined the Kerala police force, serving it for 18 years.