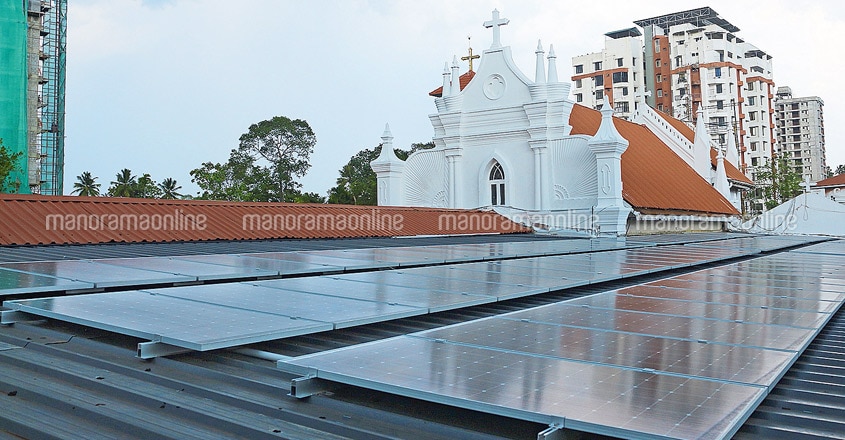 Kottayam: The use of solar power is rising steadily over the last several years. More and more residences and commercial establishments are opting for renewable energy. A famed church in the heart of Kottayam town is set to solar power for its needs. The solar plant is set to be functional from Sunday.
The church administrators thought of producing solar energy as its power bills skyrocketed, and soon 98 solar panels were installed after sprucing up the church's roof.
The surplus power would be released to the power grid of the Kerala State Electricity Board (KSEB) at a fixed rate. It is estimated that 30 KW of electricity could be supplied to the state power utility.
A solar project of this scale on the roof of a church is a first in Kerala, says the authorities.
The solar panels were installed by a private agency at a cost of Rs 18 lakh and the invested money could be recouped in the next 3 to 5 years, said church trustee Mathew Maliyekkal. The solar power project was inaugurated by K Roy Paul, the former chairman of Air India on Saturday.