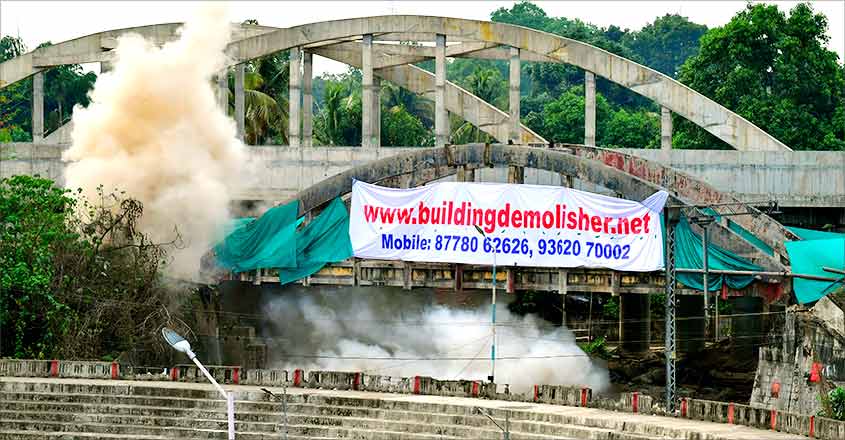 Kottayam: Two days after a day-long bid to raze an old railway overbridge in the heart of Kottayam town through a remote-controlled demolition failed, authorities are planning to use another method to demolish it. The bridge will now be pushed down without letting it fall on the adjacent rail tracks. It is located at Nagampadom area and bridged a part of the MC Road until a new bridge was constructed close by.
It is said the next move could be made only after consultation with top railway engineers. Inspection held on Sunday revealed the bridge had no weakness after a few blasts were made. However, its pillars were strengthened with additional support.
Meanwhile, the speed limit for trains passing through near the bridge was raised to 15km/hr from 30 set earlier. Train services on the Kottayam line was cancelled on Sunday as the demolition was scheduled that day. A railway guard has been deployed below the bridge now.
Failed bid
A total of 1,200 holes were drilled and explosives stuffed ahead of the demolition bid. Only 12 detonators out of 1,200 went off. Initial analysis had found improper circuitry led to the failure.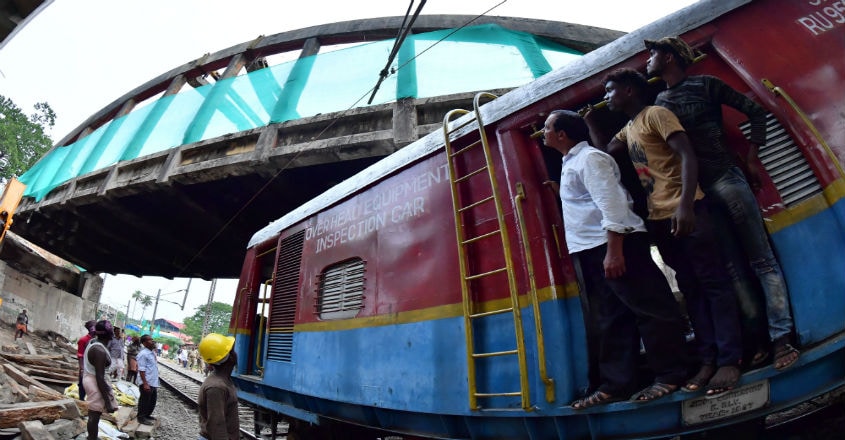 The problem was with the detonators and demolition contractor (Maclink Infra Projects from Tirupur), the Railways said. Experts analysed the detonators after explosives were removed. 
Two explosions failed to rock the bridge, made steely strong with 142 cubic metres of concrete.
Soman of Deepak Engineering Work, who has his shop next to the bridge, was also involved in the effort. Soman's firm, barely 25 feet away from the bridge, repaired the machines used in drilling.
He had to close shop for two days for demolition.
The structure that was jolted with two blasts and the layers of concrete peeled off raising concerns, Soman said.
Maclink had a Rs 3 lakh contract for demolition. They will not be paid since the bridge failed to collapse. They had demolished a 11-storey dilapidated building in Mauleevakkam, Chennai, in 2016.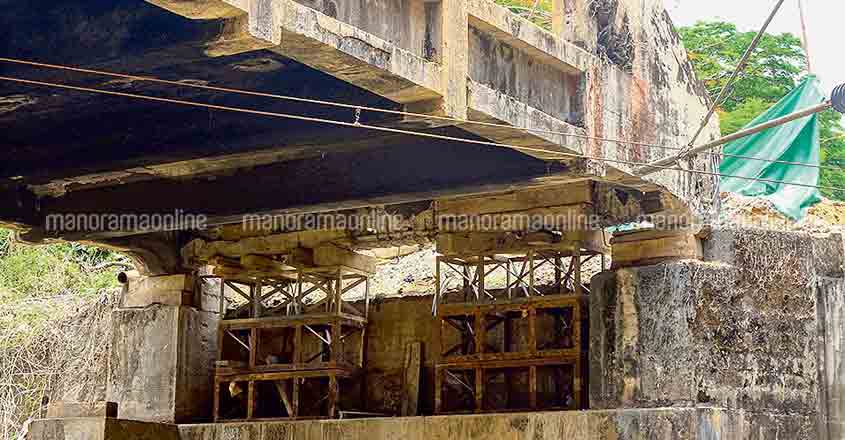 Kottayam District Collector PK Sudhir Babu has sought reports from the Railways and the contractor.
Meanwhile, renowned engineer E Sreedharan claimed that it would be difficult to bring down the bridge as it is exceptionally strong.
Sreedharan was the assistant engineer at Kottayam railway station when the overbridge was being built in 1955.
"I too had a role to play in its construction," Sreedharan, who was behind the raising of the Konkan Railway and the Delhi Metro, stated.