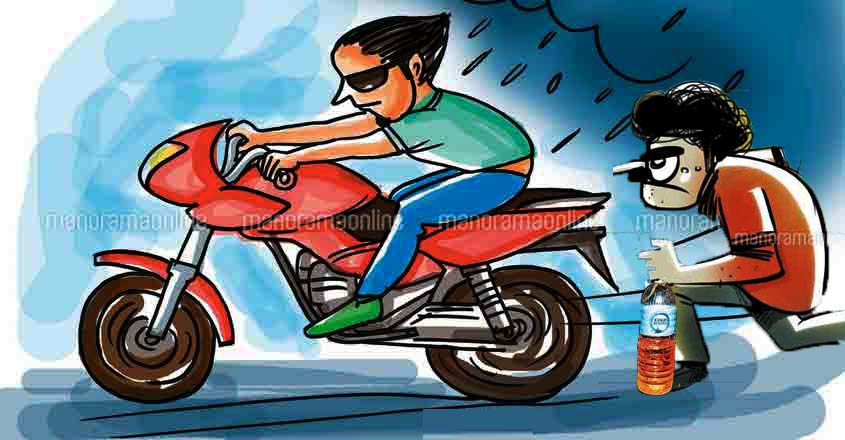 Erumeli: Motorcycle workshop owner Negi was in for a big surprise when he came to open his shop one fine morning and found a bottle of petrol and a letter. A curious Negi read the letter, which turned out to be an apology letter, from two youths who stole petrol from one of the motorbikes parked outside his workshop on the Erumeli-Ranni road near here in Kottayam district.
The youths were travelling from Mundakayam to Ranni on their bike when they ran out of petrol in the middle of the night as they reached near Negi's workshop. Without thinking twice, the youths refilled their bike with the petrol siphoned off from one of the bikes parked outside the garage and continued their journey.
The following night after the incident, the youth returned to the workshop and left behind a bottle of petrol and an apology letter with a note that the petrol was stolen from a blue 'Pulsar' bike. The images of the CCTV camera installed in front of the workshop corroborated the robbery. Later, Negi posted on Facebook that he had pardoned the youths.