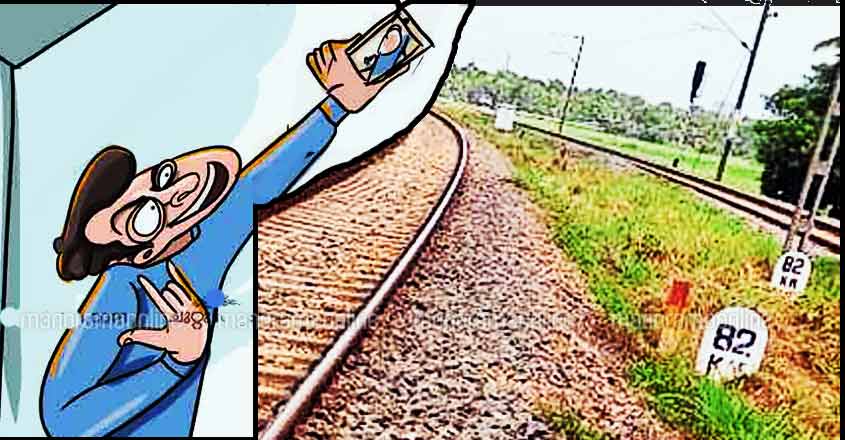 Changanassery, Kottayam: Snapping the perfect selfie at the most dangerous spots has often turned fatal, but not for this man whose selfie on a railway track has proved otherwise.
After a bitter altercation with his wife, the man decided to end life by lying in front of a speeding train but was rescued by the local people and police. It was a selfie that gave a second life to the man who had decided to take the extreme step.
The distressed man decided to tell the world about his imminent suicide by clicking a selfie of him lying on the rail line, and then posting it to his friends. The photograph triggered panic among his friends who immediately went scouting for the man but to no avail. A few in the group noticed a milestone number on the side of the track, on closer examination of the selfie photograph. They apprised the railway officials of the matter and tried to trace the exact location with the help of them.
Meanwhile, a passenger onboard the Kerala Express proceeding from Thiruvananthapuram also happened to see the selfie of the youth that was forwarded by his friend. When the train halted at Tiruvalla, he immediately informed the loco pilot about the precarious situation at Changanassery and also the milestone number where the youth was preparing himself to commit suicide.
Just as the train was inching towards the milestone, his friends spotted the man lying in the middle of the track and pushed him away to the adjoining paddy field, averting a tragedy. The youth was later handed over to the police.