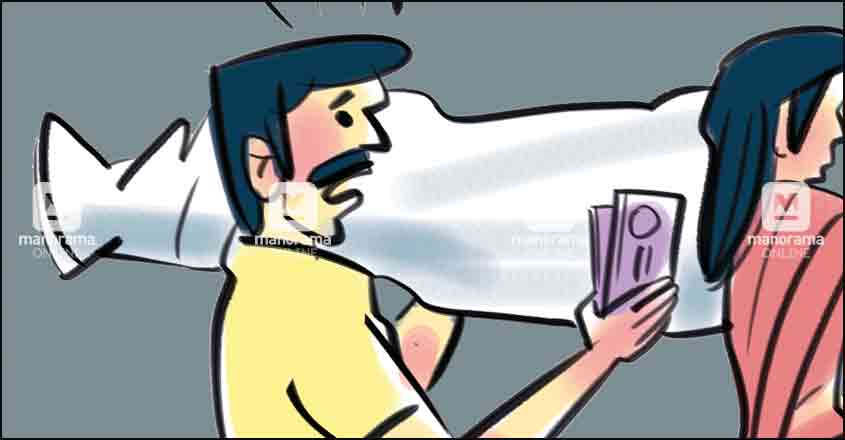 Ponkunnam: Even the dead are not allowed to rest in peace when disputes arise among or between religious bodies that manage burial grounds. Occasionally, one comes across reports of cemeteries being blocked by agitating groups and the bereaved forced to wait or run around with dead bodies.  The other day, a row over the functioning of a public crematorium run by a village civic body meant the relatives of a dead man had to scurry across two districts with his body. The unfortunate event happened before the funeral of Harikumar, a  resident of Chrikkadavu panchayat in Ponkunnam in Kerala's Kottayam district.
The 58-year-old had died of illness at the general hospital in Kanjirapally on Saturday evening. Though it was decided that the body would be cremated on Sunday morning, the panchayat authorities informed the relatives that it was a holiday.
Harikumar's relatives then had to travel 105 km with the body to conduct the funeral at the crematorium in the Kumaly panchayat in neighbouring Idukki district.
Shantitheeram, the LPG public crematorium at Chirakkadavu panchayat, does not function on Sundays.  Had they been allowed to conduct the cremation at Chirakkadavu, it would have only cost Harikumar's relatives Rs 4,00. Instead, the impoverished family had to shell out Rs 10,000 to conduct the cremation.
Some panchayat members claimed that it was agreed to let the crematorium function even on Sundays. But the panchayat president has refuted this.
BJP district secretary and Chirakkadavu panchayat member KG Kannan claimed that even though the office was given holiday on Sundays, it was decided that the crematorium would function under the president's orders.
UDF member Shaji Pamboory also said that during the recent panchayat committee meeting, the president had assured that arrangements would be made to conduct cremation even on holidays.
However, panchayat president Jaya Sreedhar said that no such decision was taken on keeping the facility open on holidays at any civic meet. She further said there was no basis to statements that are to the contrary.