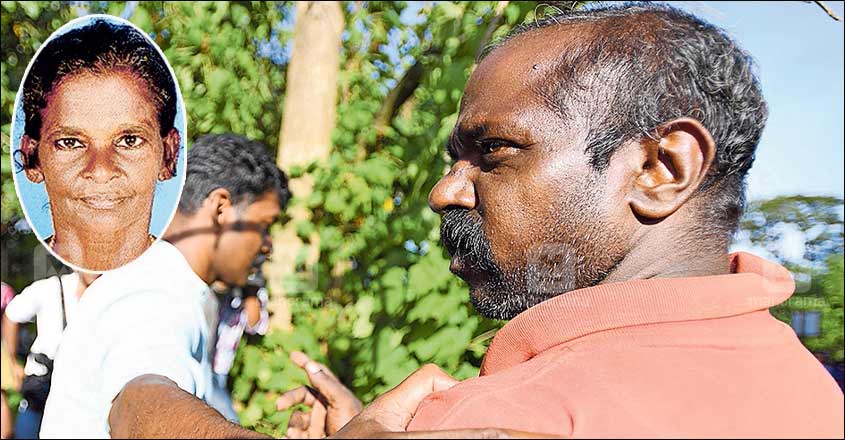 Kottayam: The police have likely cracked the murder case of a 55-year-old woman, whose decomposed body was found on the premises of the Medical College Hospital here on July 13. A lottery seller has been arrested over the murder of Ponnamma, a resident of Thrikkodithanam in Kottayam district. She too sold lottery tickets on the medical college campus.
T P Sathyan, 45, of Kozhencherry in Pathanamthitta district, is the man arrested over her murder.
The police said that the two were in a relationship and Ponnamma often picked up fight with him over his affairs with other women. The police found out that Ponnamma was murdered around 9.30 pm on July 8.
Sathyan, who had been under a cloud of suspicion, was earlier questioned by the police.
Squabble for a year, finally murder
Sathyan had been living on medical college premises for the past 10 years. Ponnamma too was living on the campus and slept at various wards. Both of them sold lottery tickets at the medical college and nearby areas.
They survived on the food provided by voluntary outfits at the medical college. Even on the day of the murder, the food was taken in two plates. One plate of food was consumed, the other was found abandoned near the place where Ponnamma was murdered.
Sathyan's interrogation revealed that they had been fighting for nearly a year. During one quarrel, Ponnamma had hacked Sathyan's legs and hit him on the head with stones.
The police said that Sathyan had harboured vengeance against Ponnamma over this attack. He was also miffed at her for not showing affection for some time, and this also was a murder motive.
Sathyan took Ponnamma to the wilderness near the cancer ward of the hospital and killed her by hitting on the head with an iron rod.
The police also said that Sathyan took the 2-sovereign gold chain worn by Ponnamma, and lottery tickets worth Rs 3,000 and Rs 40 in cash from her bag. He covered the body with a hardboard the next day. He roamed around the premises for two more days before returning to his native place in Kozhencherry. He sold the gold chain at Kozhencherry.
The police have recovered the gold chain from a jewellery shop in Kozhencherry.
The cops also gathered evidence from the Medical College Hospital. The accused pointed out to the police the hardboards covered in blood and his mat at the cancer ward, where he used to sleep. When asked about the murder weapon, he said he doesn't remember where he had abandoned it.
The accused would be presented in court on Wednesday.
District police chief P S Sabu and DySP K Sreekumar are in charge of the probe. Gandhinagar CI S Anup Jose, SI T S Reneesh, ASIs T K Sajimon, M P Saji, V S Shibukuttan, senior CPO P N Manoj, Prassanna Kumar, Thomas Varghese, Rajesh Khanna, woman CPOs Ambika, and Sheeja took part in the investigation.