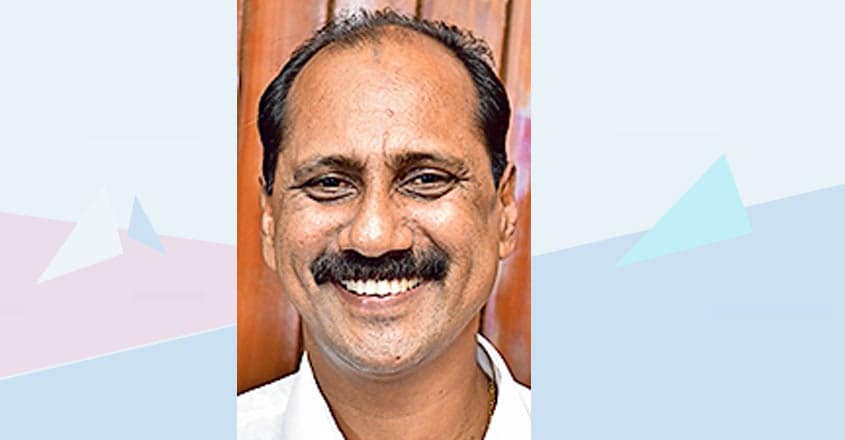 Kottayam: Sebastian Kulathungal from the Jose K Mani faction of the Kerala Congress (Mani) has been elected the new president of the Kottayam District Panchayat. He succeeds Sunny Pampady of the Congress.
The Jose K Mani and the Joseph factions of the Kerala Congress (M) have decided to share the remaining tenure of the district panchayat president post.
During the seat-sharing deal brokered by the UDF leadership on Wednesday night, both the factions decided to share the district panchayat president's post. Out of the remaining 14 months, the first eight months have gone to the Jose K Mani faction, while the remaining six will go to the Joseph group's representative.
On Thursday, Sebastian Kulathungal won 14 votes and LDF candidate Rajesh got seven. The lone Janapaksham member abstained.
Out of the six Kerala Congress (M) members in the District Panchayat, four are with the Jose K Mani faction; Ajith Muthiramala and Mary Sebastian are with the Joseph faction. 
The election had to postponed as the UDF couldn't field a candidate on time after Sunny Pampady resigned as per a deal among the alliance partners. The crisis was unresolved and UDF leaders intervened after both the factions announced their own candidates and issued whips to their members.
Kerala Congress (M) is engulfed in a crisis after the recent death of its founder K M Mani. The party recently split, though the electoral bodies and legislative bodies have not taken a call on this.