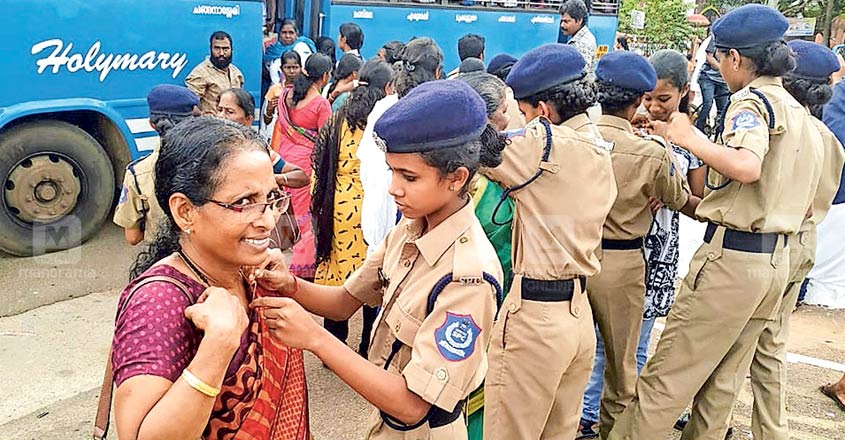 Karukachal: Safeguarding their gold ornaments at crowded places is a challenge before women. The Karukachal Police in Kottayam district has got a trick up its sleeve that may disappoint chain-snatchers. The cops have proven that a single safety pin can protect the gold ornaments worn by women.
As per the cops' stratagem whenever going to any crowded place, all that a woman has to do is to attach the gold ornament to the attire she is wearing with a safety pin. Any attempt to rob the jewellery will result in the tugging of the attire and thus a snatching attempt can be easily detected and foiled!
This method can be put to use while traveling in crowded buses too.
How the cops went about it
The scheme was first devised by Palakkad Police and implemented with success at the Kalpathy chariot festival. The Karukachal Police decided to try it at the festival at the St John the Baptist Forane Church at Nedumkunnam recently and found that the pin trick indeed works. The police are now going to employ the same method at other festival sites too.
What the Karukachal Police did first was to spread awareness. Next safety pins were distributed for free. Student police cadets from the St Teresa's Girls' High School, Nedumkunnam, were deployed to execute the scheme. These cadets went around the festival grounds and helped the women to clip the safety pins to the ornaments along with their attire.
Station house officer K Saleem, sub-inspector C R Rajesh Kumar, CPOs Ajith and Vineeth R Nair and school faculty Riya were in charge of the scheme.