Kottayam: In a shocking incident, a car which was being started suddenly caught fire and was completely gutted. Luckily, the driver escaped unhurt.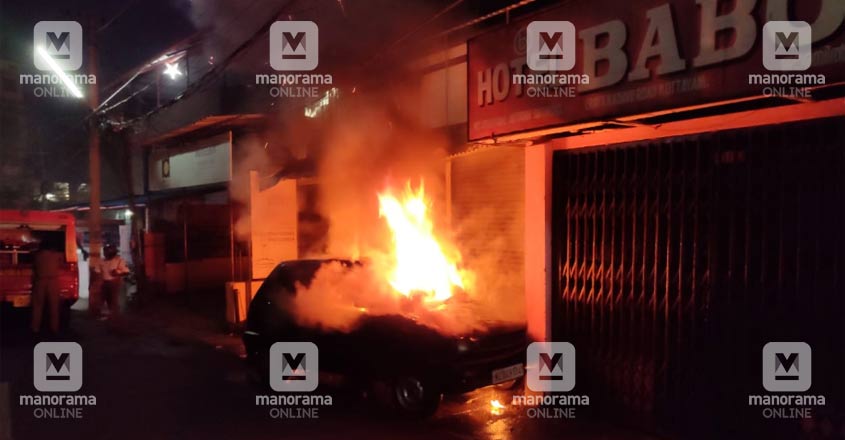 The mishap took place at Eerayilkadavu road near Baboo's Hotel in Kottayam around 6:30pm on Friday. At the wheel of the car was K V Thomas, an auto driver residing at Kallarakkal, Amayannoor. The car is owned by Kiran of Muttambalam, who is also an auto driver and a friend of Thomas. Incidentally, Kiran had bought the car just a week ago.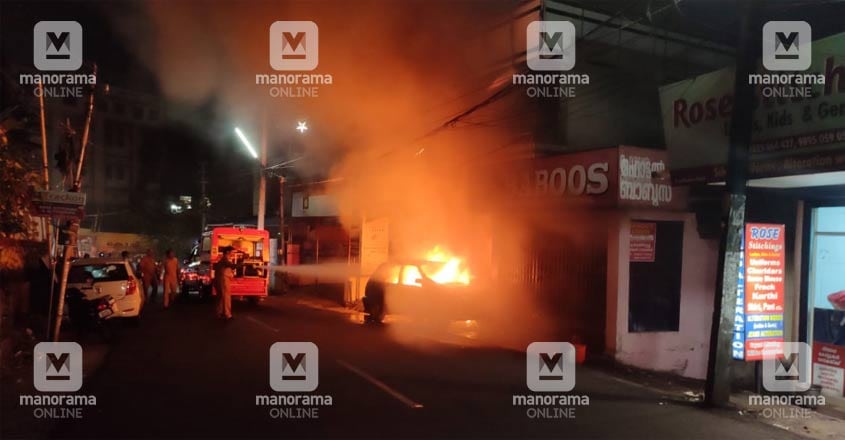 Thomas noticed smoke emerging from the bonnet when he started and moved the car a bit. As soon as he saw the fire, Thomas stopped the vehicle and jumped out. However, the car travelled on its own for about 10 m and came to rest against a closed hotel nearby.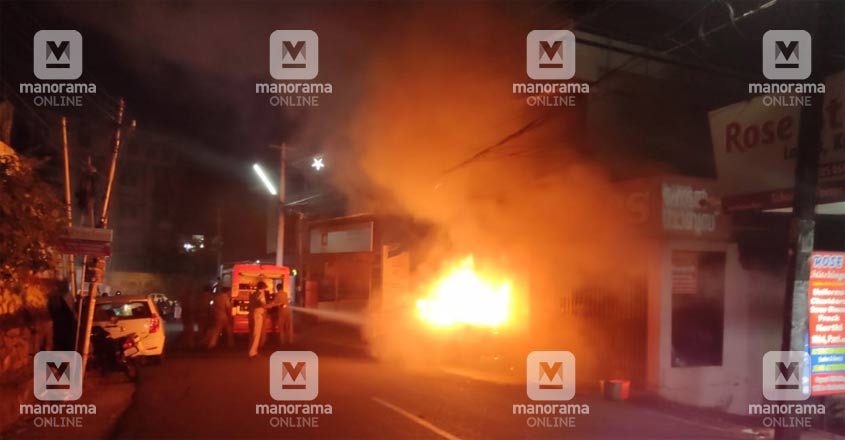 Another car was parked close to the spot and there were several other shops adjacent to the hotel. However, Fire and Rescue personnel led by station fire officer K V Sivadasan brought the blaze under control before there was further damage. According to officials, a short circuit near the battery had sparked the fire.
Police too were informed and rushed to the spot.