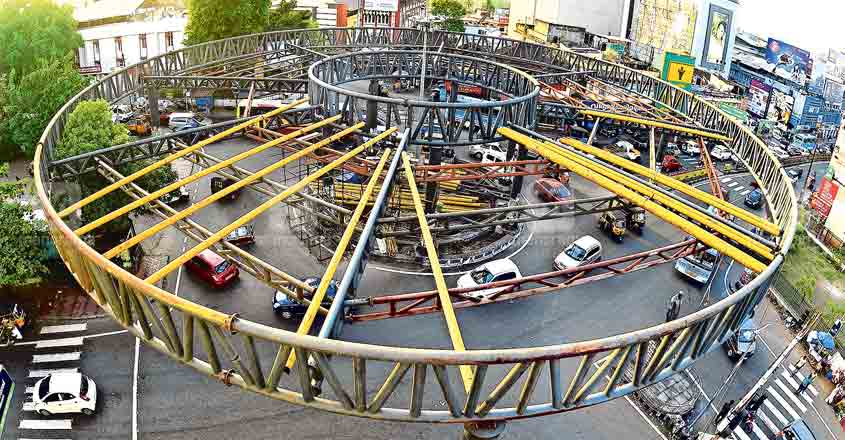 Kottayam: The stalled construction work of the ambitious skywalk project in the heart of Kottayam town would be resumed as soon the acquisition of additional pieces of land is over.
Work would be started as soon as land is acquired from the Kottayam Municipality and the CSI Trust Association. This land is required for building staircase and lift of the skywalk.
Efforts are on to acquire the land from the CSI Trust Association. Land from the YMCA also needs to acquired for the next phase.
The civic body has passed a resolution demanding to hand over the land and submitted it to the government.
A state-level meet chaired by Kerala Transport Minister A K Saseendran has instructed to hold discussions and resolve the hurdles that cropped as the construction was under way.
Based on this, Collector P K Sudheer Babu said that further construction works would be started soon. Thiruvanchoor Radhakrishnan, MLA, chaired the meet held at the Kottayam District Collectorate.
The state government had given the approval for constructing the Rs 5.18-crore skywalk project. Metal pillars and ramp were installed after pipelines, electric posts and overhead electric cables were relocated at the site.
The partial construction work was led by the KITCO, a technical consultancy in which the Kerala government has stake.
Municipal chairperson P R Sona, ADM Alex Joseph, municipal secretary E T Suresh Kumar, CSI Baker Compound manager Father Raju Jacob and YMCA general secretary Shaju E Varghese also took part in the meet.