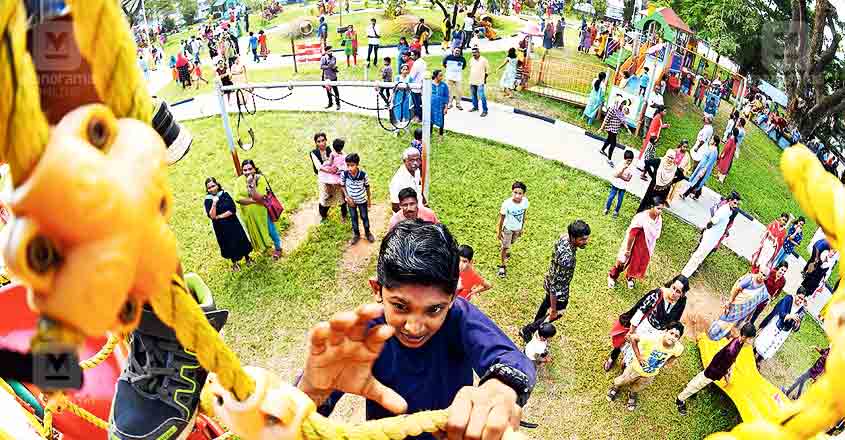 Kottayam: The Jubilee Park in the heart of the town has been reopened after a major facelift.
The facility owned by the municipality at Nagambadam area is spread across 3.5 acre beside the Kurian Uthup Road and Shastri Road.
Grown-ups and children are arriving in droves after the park was opened a week ago. Visitors may take a stroll through the decked-up walkway to experience the different facets of the facility. The path leads to children's play area with a plethora of playing equipment.
Multifun station and multistation fitness equipment are already a hit among children, and in the coming days, a mini open theatre and amphitheatre will be opened to entertain scores of visitors.
The agency that redesigned the park and the company which had put in place the playing equipment will review the functioning of the park in the immediate future. More facilities would be incorporated, if needed, after the review, the officials concerned said.
The park will be open on all days from 4pm to 8pm with an admission fee of Rs 10 for children above the age of 5 and Rs 20 for adults.
The overhaul was started after Rs 1.63 crore was allocated from Thiruvanchoor Radhakrishnan MLA's asset development fund.