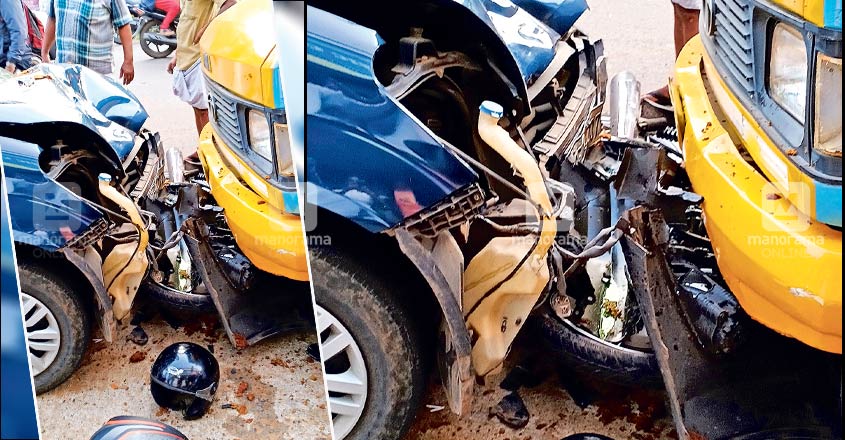 Muttuchira: Even the mat beneath the brake pedal can be the cause of an accident when driving if one is careless. It was a lesson that Thomas learnt the hard way on Tuesday.
Thomas was on his way from Kottayam to Ernakulam with his wife and their one-year-old grandson when the mat beneath the brake pedal got stuck in his legs. As he tried to get rid of it, the car veered out of control and hit an oncoming bike before ramming into another car and a pick-van parked on the side of the road. The car also bashed into a bakery.
The accident occurred near the Federal Bank at Muttuchira at 5:15pm on Tuesday, local SI MS Thirumeni said.
While Thomas and his family escaped unhurt, the two on the bike – identified as Pranav Prakash (28) of Kochuparambil house of Chalaparambu in Vaikkom and Vishnu Vinod (23) of Padinjare Keerimattom of Karikode – sustained injuries. Good samaritans rushed the injured to the hospital. Prakash was given first-aid at MGM Hospital before he was admitted in the Indo-American hospital in Chemmanakary.