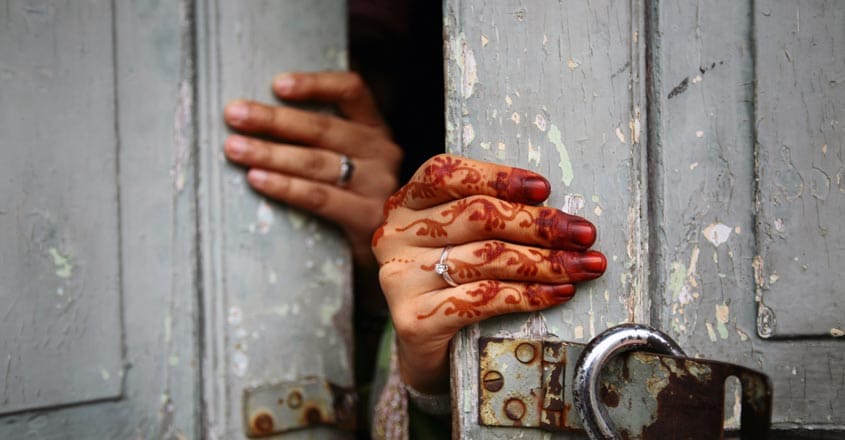 Kumarakom: Parents sometimes go to any extent to get their daughters married off to eligible youths. However, when such attempts cross the limits, they might find themselves at the wrong side of the law.
The Kerala Police have detained a woman for cheating a youth by using another girl's photo instead of her daughter's and fixing the marriage.
The accused is a native of Thiruvarpu in Kottayam district, while the victim is Vigesh, a native of Taliparamba in Kannur.
The mother came up with several lies to convince the groom's family for the marriage and even gave her phone number instead of the girl's. At the end of a six-month association over WhatsApp, the marriage was scheduled to be held on February 16. The fraud was exposed finally when the groom's kin turned up to visit the house in Kottayam.
Bundle of lies
The photo of a 23-year-old woman in the neighbourhood was used to cheat the groom. To fix the marriage, the youth's father Balakrishnan, sister Vineesha and husband Jaydeep, decided to visit the girl's house at Thiruvarpu on January 27. However, they were instead asked to come to a lodge near the Kottayam railway station by claiming that one of the girl's relatives had died.
The girl's mother and another so-called relative came to meet the youth's family at the lodge. However, the youth's father insisted that they wanted to meet the girl. But the mother claimed that it was not possible to reach there due to traffic block.
Meanwhile, the wedding preparations were on in full swing at the youth's house. They spent nearly Rs 3 lakh on renovating the house and even the shamiana was put up.
What finally led to the expose was a wedding nitty-gritty that the bride's blouse measurements were needed for the groom's family to get one stitched for her for the D-day.
The mother told the groom's family that another blouse of the bride would be sent to Kannur for the measurements. However, when it did not reach them, the groom's kin decided to come to Kottayam. They arrived in Kottayam last Wednesday and called the girl. However, they were asked not to come home as the mother had chicken pox.
On hearing this, the groom's sister and husband grew suspicious, they made enquiries and the fraud was exposed. The youth's family then filed a complaint with the police and the woman was nabbed.