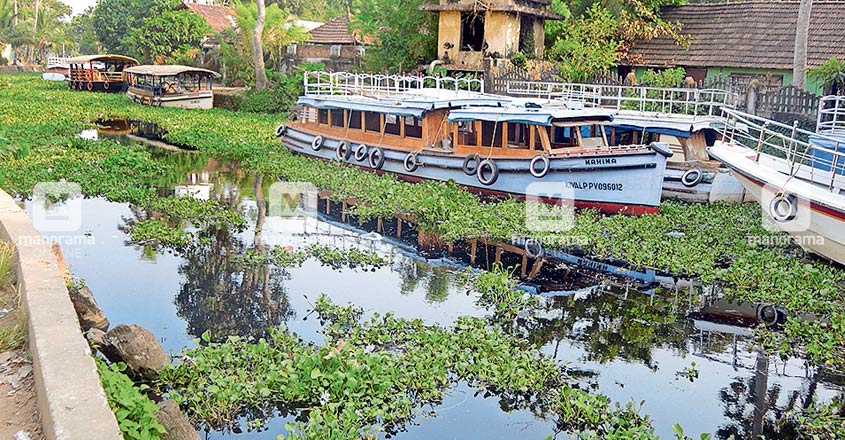 Kumarakom: Pernicious fishing practices have harmed water bodies and, in turn, hit the communities hard. Lacing poisonous chemicals in streams or on nets to ease fishing has become rampant in various parts of Meenachil River. Resultant pollution of water bodies has made the life of people living near the river here in Kottayam district miserable.
Earlier, people used a locally made poison named 'nanchu' for catching fish. However, this has been replaced by highly toxic poisons now. Fishers reaching Meenachil from Amburam, Kummanam, Thazhathangadi and Kanjiram in boats are reportedly engaged in fishing using harmful poisons.
The modus operandi was to mix poison in the nets used for fishing. Fish drop dead inside such nets and fishers take away mainly the big catch.
The unwanted dead fish is discarded in the water.
Many people use the water of the river for cooking, bathing and washing their clothes. However, as the water has become polluted it cannot be used even for bathing. People entering the water report skin irritation and burning sensation in their eyes. 
Weeds choke river
Weeding of streams is set to commence from Monday after it has been found weeds choking streams near Kumarakom boat jetty, Kavanayar and Cheepunka. As water transport has been hindered, Muhamma-Kumarakom boats skip the jetty. Passengers are made to alight in the waters.
District Collector P K Sudheer Babu visited the area to take stock of the situation.
Kottayam District Panchayat has deployed a machine for removing the weeds.