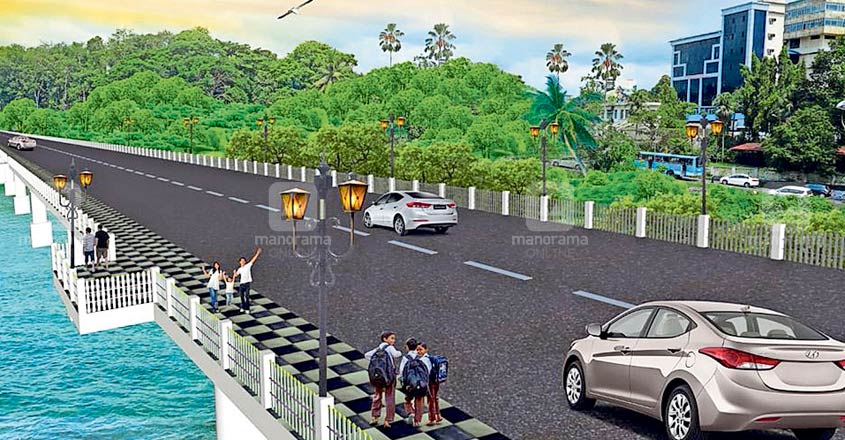 Pala: A cantilever walkway would be raised across the Meenachil River at Pala in Kerala's Kottayam district soon. The 980-metre-long walkway would be constructed along with the new stretch of the river-view road.
In the second phase of the construction, the river-view road would be extended from the Valiya Palam in Pala town to Kottaramattom.
The construction of this new road began in 2018 at a cost of Rs 47.5 crore. Of the 147 pillars, 25 more have to be constructed. These would be installed within a week and concreting works would be started by next week. Currently, the work on connecting the girders is under way.
Cantilevers are structures that project horizontally into space and get support on only one end. A car porch jutting out from the house without any pillars to support is a popular example. The famed Howrah Bridge (or Rabindra Setu) over the Hooghly River in Kolkata is another example.
A long cantilever bridge connects the Kadavanthra and South stations of the Kochi Metro.