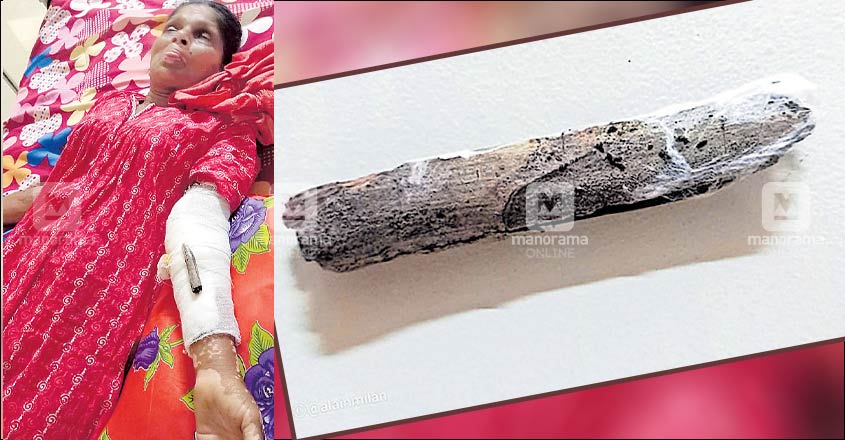 Karukachal: A 60-year-old woman here in Kerala's Kottayam district bore the brunt of medical negligence by the personnel of a private hospital. She had to put up with excruciating pain as a wooden splinter got lodged as a wound on her hand was stitched up.  
A native of Chambakkara in the district, Leela Devi was finally relieved off her pain when doctors at the Thottakad Government Hospital removed the 3.5-inch piece from the hand.
Her trouble began when Leela fell down at her house premises on February 21. She suffered injuries to her hand and was admitted to a private hospital at Karukachal. After the wound was stitched up, Leela was allowed to return home. She was also given some medicines. However, her pain aggravated. Though she was taken to the hospital again, the staff said that there was no cause for concern.
However, with no respite from pain, Leela sought treatment at the government hospital. The wound had started to fester by then. While cleaning the wound, the wooden piece was spotted and subsequently removed. 
Leela's kin is considering to file a police complaint against the alleged negligence of the hospital.