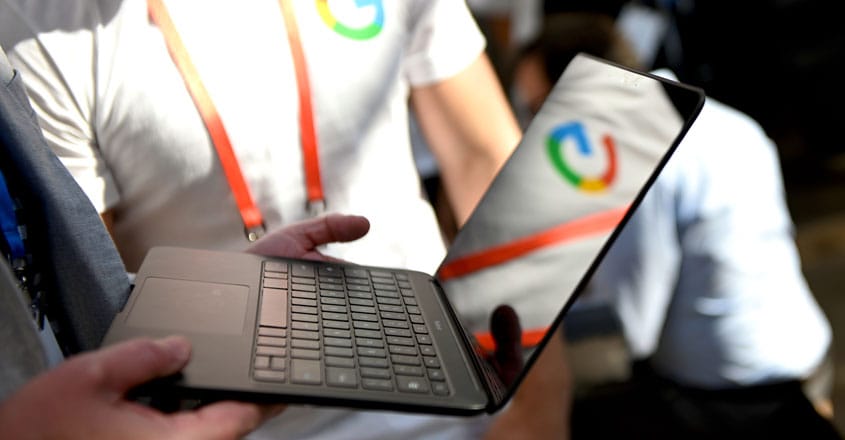 Ettumanoor: As nations resort to lockdown of public places and institutions in a frantic bid to stop the further spread of coronavirus, transport, commerce, education, sports and entertainment have been badly hit. However, determined efforts to carry on with day-to-day activities are being made by making use of technology that cuts public interaction which is discouraged these days to combat coronavirus. Online education comes in handy amid this unforseen crisis. Some schools and colleges in Kerala's Kottayam district have started classes over WhatsApp after all educational institutions in the state were shut as soon as a few cases of COVID-19 were reported.
English teacher P C Ajith of the Kuriakose Elias College at Mannanam is taking online classes for his students. He has started a WhatsApp group named English Class for the benefit of his students. The lessons and the analysis reach the students in the form of audio clips and videos.
Velappan Memorial School at Kangazha in the same district has also taken the digital route to make up for the lost classes. WhatsApp classes led by teachers of various subjects were started on Monday. The online classes are for students from LKG to Class 4.
Parents of students are part of these WhatsApp groups. Teachers would send the lessons for each class to the specific WhatsApp group.
Headmaster G Satheesh Kumar said that the objective was to prevent the children from losing out on education during the long break of three months.
Scores in hostels
A bunch of students who could not go to their homes after educational institutions were shut, has been provided accommodation. The students of the Brilliant Pala have been put up at hostels, as per the Collector's instructions. Two teachers and 38 boys are at one hostel, while 46 students and 48 teachers are at the women's hostel.
These students are preparing for their online exams. They would not be allowed to venture out and their needs would be taken care of, hostel authorities said.