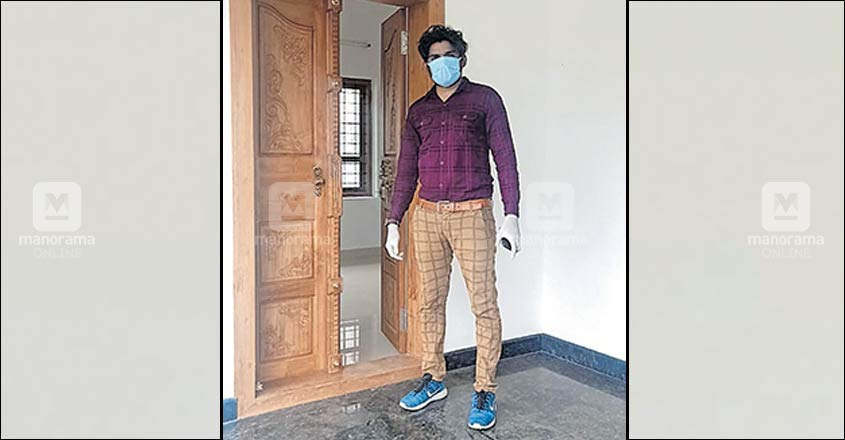 Pallickathodu: In a moving gesture, a panchayat member opened his newly built and yet-to-be occupied house for a youth who had arrived from Rajasthan to spend his days of COVID-19 quarantine. The youth, N M Ashik, belonging to Mangalath, 58 Colony in Aanikkadu, works as a teacher in Rajasthan and he received help from Jiji Anjani.
Ashiq had been making efforts to reach home over the last several weeks and contacted ward member KK Vipin Chandran and Jiji for the purpose. Vipin Chandran obtained a pass from the local authorities while Jiji arranged a vehicle in Rajasthan with the help of Congress leader and Member of Parliament Rahul Gandhi to enable Ashiq's travel to Kerala.
On arriving at Kottayam in the night a few days ago, Ashiq was told by the authorities to go into home quarantine. However, the youth could not follow that directive as there were limited facilities in his house. The authorities too failed to arrange institutional quarantine for him.
As soon as Jiji came to know about Ashiq's predicament the next day morning, the panchayat member expressed his willingness to allow the youth to stay at his brand-new house for the quarantine. Food too was provided for Ashiq from the community kitchen of the panchayat.