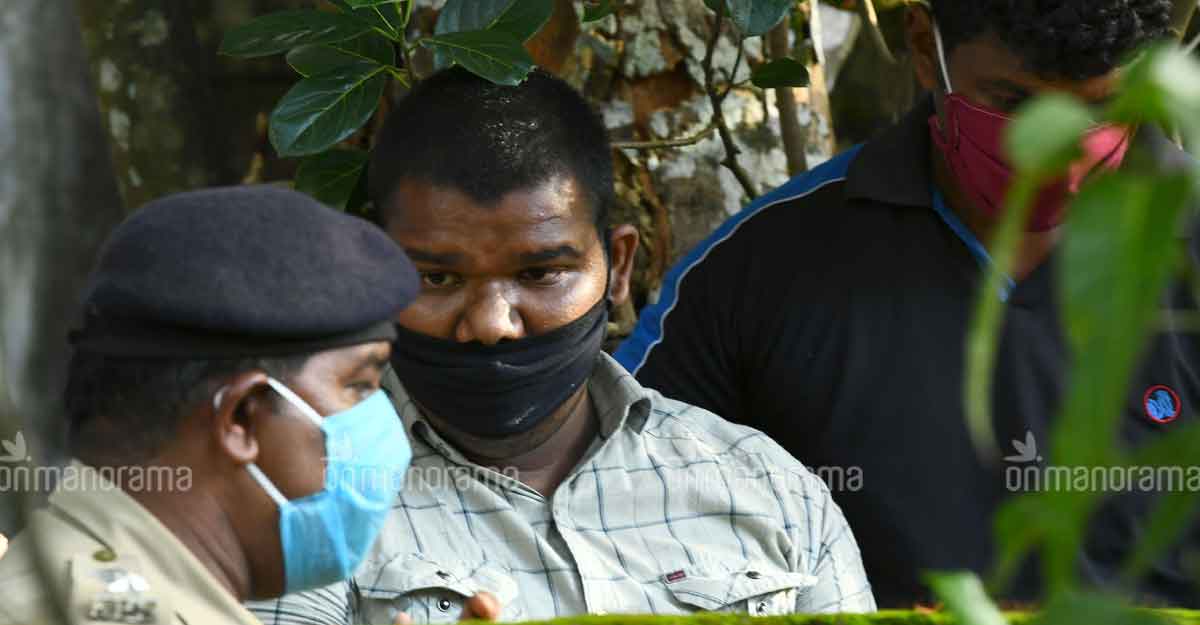 Kottayam: Maalliparambil Muhammed Bilal, the accused in the murder of a 55-year-old woman in Kottayam, has been remanded in police custody for three days.
Bilal is alleged to have murdered Sheeba of Shaani Manzil, in Thazhthangadi, Illikkal, in Parappadam, and causing grievous injuries to her husband Salih (60) that left him unconscious.
The police, who got Bilal's custody on Friday evening, plan to complete the investigations by Monday.
On Saturday, they will take Bilal to the petrol pump in Illikkal where he filled fuel in the Wagon R car that he stole from Shaani Manzil, to Thanneermukkom where he disposed of his mobile phones, and to the lodge in Alappuzha where he stayed after committing the crime, to collect evidence.
The police have also brought the car, which the accused had abandoned in Alappuzha, to the Kottayam West police station. They said they have recovered Bilal's fingerprints from the car.
Bilal killed Sheeba and assaulted Salih leaving him with head injuries during a burglary attempt on Monday morning. He then stole their car and gold ornaments.
Sheeba was found dead near the front door of the house and Salih was found unconscious near the body.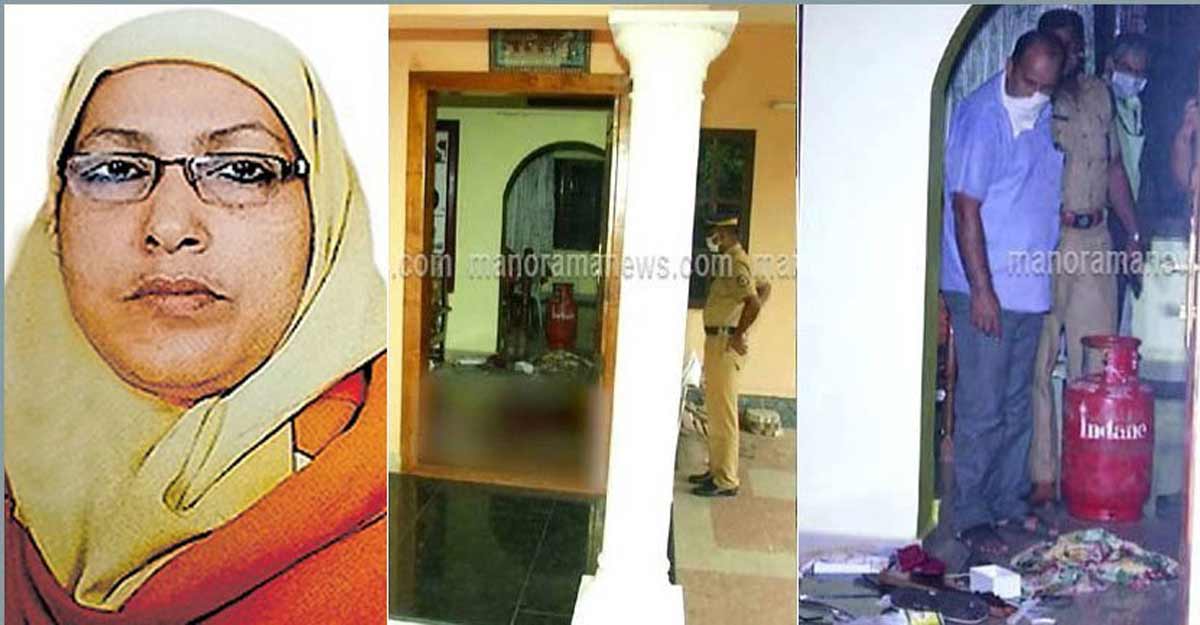 Bilal had tried to electrocute the couple, but a power failure foiled his plan. He then left the cooking gas open to destroy evidence.
Salih, who ran a tea shop at the Nagambadam bus stand, was admitted to the Kottayam Medical College, where he was operated upon on Monday night.
The police traced Bilal with the help of CCTV footage that showed him fleeing in the couple's car in Chengalam and driving it in Kumarakom.
According to the police, Bilal spent a few hours in Alappuzha after committing the murder and before proceeding to Ernakulam.
Salih recovering
The health condition of Salih is improving, doctors said.
Salih is in the intensive care unit of the neurosurgery department of the Kottayam medical college after undergoing a surgery on the head.
He is being given liquid food through a tube. He is responding well to medication and his brain functioning has improved, the doctors said.
Police dismiss mental illness claims
The police have dismissed claims that Bilal was not mentally stable. They said they have obtained CCTV footage of Bilal working in a hotel in Edapally and they show him as being normal.
His general behaviour also does not give any indication that he has mental problems, they said. Moreover, his attempts to destroy evidence after committing the crime are unlike someone with mental problems.
According to clinical psychologist G Zaileshia, who has read the news reports about Bilal, what struck her the most was his interest in crime as a child. It is in society's interests to identify such children early and provide them treatment, she said.
She said it is important that behavioural disorders in children are identified and treated. Children with such disorders show aggressive behaviour when they grow up.
Children who argue with elders like a grown-up or display extreme anger or enmity should be observed. Such children will have no repentance over their acts. They will also be prone to destroying others belongings and be cruel to both humans and animals.
They may also be inclined to attack with weapons, she said.
With proper treatment, such children can be prevented from becoming criminals when they grow up, Zaileshia said.
Don't know Bilal: Shaani
Sheeba and Salih's daughter Shaani and her husband Sudhir have told the police that they don't know Bilal and have never seen him before.
Bilal and his family stayed as a tenant in her parents' house, Shaani said. She only knew that Bilal's father Nizamuddin had helped her parents when there was a flood. She had only heard about this, Shaani said.
She said the gold ornaments recovered from Bilal were the ones that had gone missing from Shaani Manzil. She will have to look at the bank locker to ascertain if more ornaments have been lost, she said.
Shaani, Sudhir and their four children are in a quarantine centre in Thoothutti after they arrived in Kerala from Muscat. The couple's statements were recorded via videoconferencing.
Bitter experience
Shaani and her family had a bitter experience on the first day after they arrived in Kottayam from Muscat.
Authorities had told them that they would be given a quarantine facility in Perur. A paid quarantine centre was arranged for them. However, they reached Kerala much later than they had intimated. When they reached late in the night on Thursday, they called up the Perur facility, but there was no response, Shaani said.
The authorities then put them in a hotel in Kumarakom. The hotel charged them excessively for the Friday breakfast, Shaani alleged. Moreover, the hotel also demanded Rs 2,800 as daily room rent, she said.
They demanded that the collector move them from the quarantine centre. They were then shifted to the Thoothutti quarantine centre about 3pm on Friday.