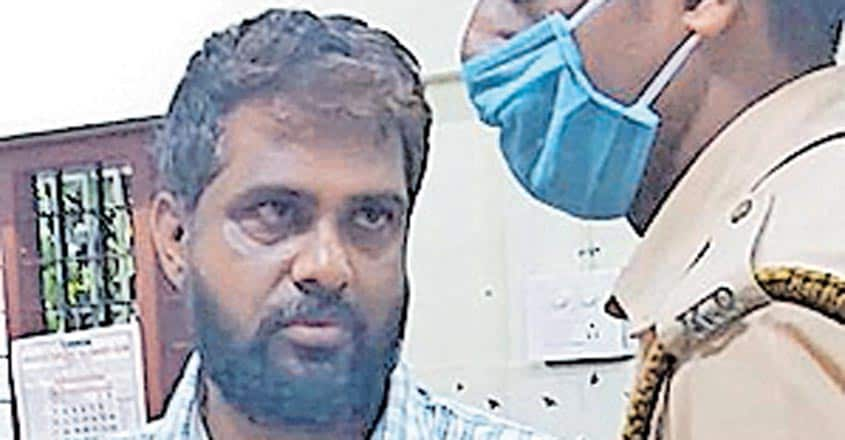 Pala: The Kadanad panchayat in Kottayam district witnessed tense moments on Wednesday after a UD clerk poured petrol over his colleagues and tried to set them on fire.
V N Sunil Kumar, 42, created ruckus in the office, fearing that he would be suspended over dereliction of duty. The timely intervention by other staff prevented Sunil Kumar from causing further trouble.
The panchayat director has suspended Sunil Kumar over the incident.
Though the Melukavu police took Sunil Kumar in custody, he was allowed to go with his relatives late in the night. No case has been registered against him so far.
The police said no case was filed as they had not received a complaint against him.
The incident happened around 4pm on Wednesday.
Sunil Kumar had been transferred from Malappuram district about six months ago. He reportedly failed to turn up at the office most of the days, and started marking his attendance even for those days he was absent. He also made errors in his tasks.
"There are several such complaints against him," said panchayat president Jaison Puthankandaom.
Sunil Kumar was then served with a show-cause notice.
After getting to know that he could be suspended on Wednesday, Sunil Kumar came to office in the afternoon with two bottles of petrol, according to his colleagues.
He poured petrol over assistant secretary P T Binoy. The petrol also spilled on to panchayat secretary K Manoj, and other employees Shailasree, Manju, and Bindu.
Several of the employees ran out. Though Sunil Kumar took out a box of matchsticks, other employees immediately caught hold of it.
Employees said that he created ruckus at the office and damaged mobile phones.
Secretary Manoj and assistant secretary Binoy sought treatment at the hospital.
The office was cleansed by the fire force after the incident.