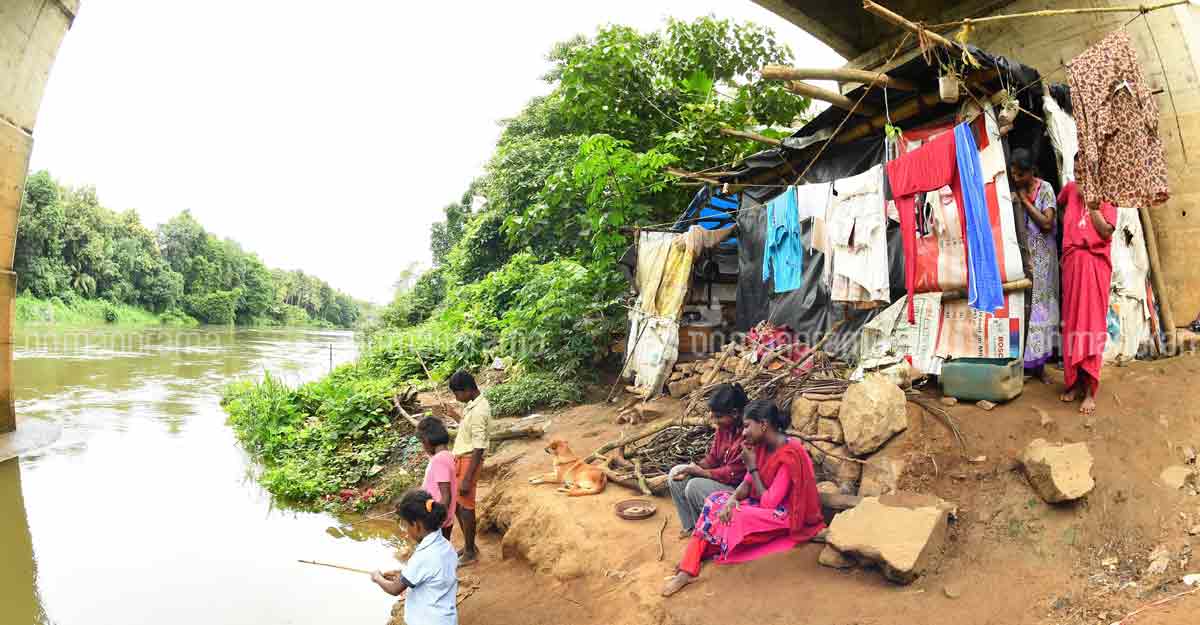 Punnathura: Two families of 16 people, including small children, have been living in two sheds by the Meenachil River beneath the Kidangoor bridge in Kottayam district for years.
Children, who sit around old kerosene lamps to study, do not have any facilities to take part in the online classes.
The children stayed at hostels and Balasadan when the schools were functioning. As the hostels have been shut due to the COVID-19 lockdown, the children are forced to take shelter at the sheds.
When the Meenachil breaches its banks after heavy rain, the families shift their residence to shopfronts. The children also struggle to protect their newly procured textbooks from getting damaged in heavy rain.
They only have one radio that works on battery.
Shashi-Ambika and Satheesh-Sajeena, who are also relatives, are the two couples living at this ramshackle home. They climb coconut trees for a living and two of them were injured after falling from the tree.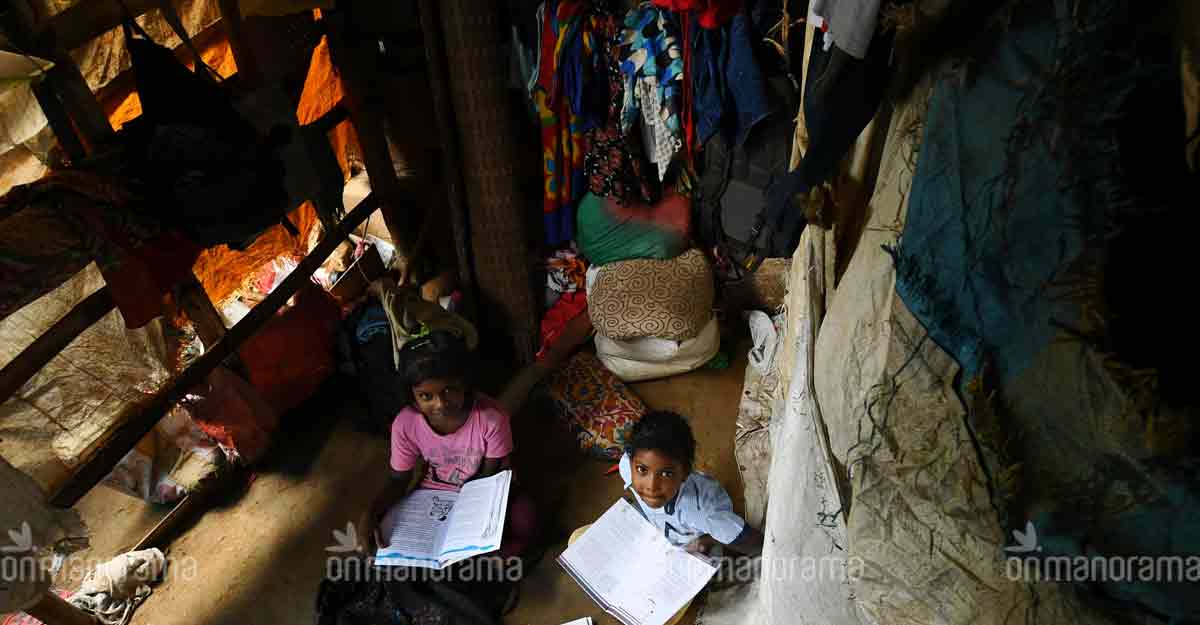 Two of the children have just completed the class X studies. Other children, Sreejith and Sreejayanthi, are struggling to attend the online classes. While Sreejith is a class XI student at the PEM School at Thiruvanchoor, Sreejayanthi is a class V student of the St Joseph school at Punnathura.
They only have an ordinary phone. Even to charge that phone, they need to head to the nearby houses.
The students were hopeful that the schools would reopen soon and they would be able to return to their hostels before heavy rain wreaks havoc. One of the children occasionally depends on the study centre of the Mahatma Gandhi library.
The families said that they have not been getting any help from panchayat or other authorities.