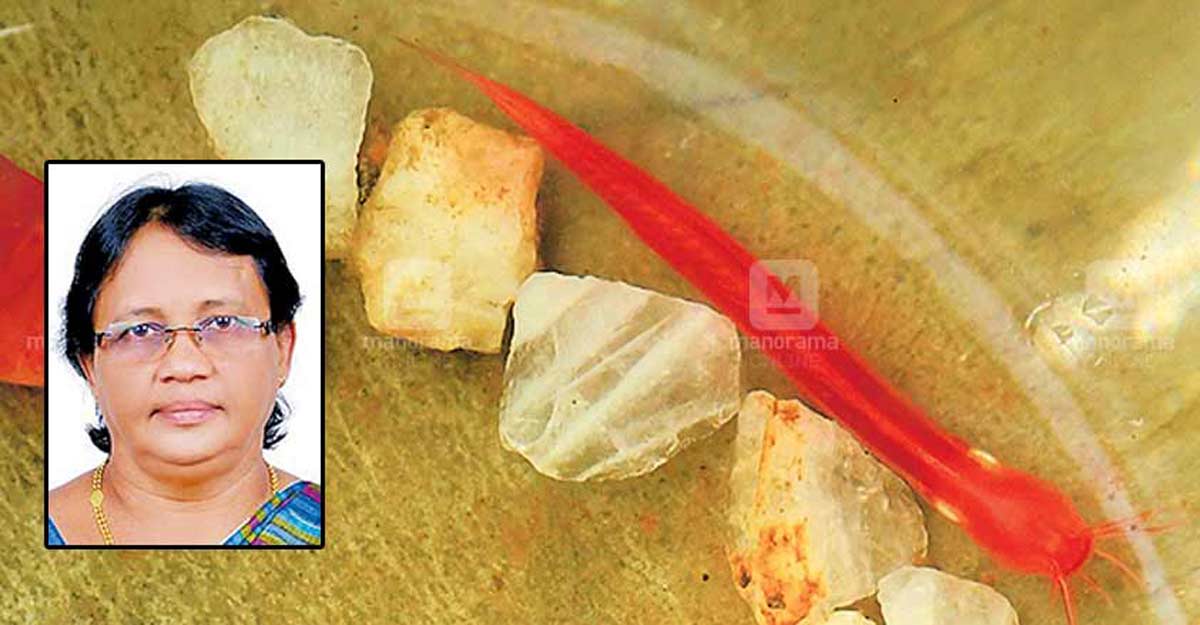 Kottayam: A rare fish living in underground water channels has been found at Ayarkunnam in Kottayam after a long while. It has been identified as the Indian blind catfish (Horaglanis krishnai) by experts.
The fish tumbled out of the water tap at the house of M L Ajayakumar the other day. He is a senior civil police officer at the Melukavu police station. Earlier he had scientifically identified several dragonflies and butterflies in Kerala.
The small red fish was likely pumped into the overhead tank from the well on the house plot.
A curious Ajayakumar searched on Google and spoke to experts in this field, and ascertained it to be Horaglanis krishnai.
The fish has been handed over to the Tropical Institute of Technological Sciences (TIES) at Pambady for further research.
Earlier studies
Dr T V Anna Mercy, a retired professor of the Kerala University of Fisheries and Ocean Studies (KUFOS), is the only person to have carried out a scientific study on the Horaglanis krishnai. She is currently a faculty at the SH College, Thevara.
Dr Mercy researched about the Indian blind catfish while doing her Phd at the University of Kerala. Though it was an interesting topic, she found it difficult to find the fish.
However, she first caught four fish from the well at the house of poet Nalankal Krishna Pillai. The well had to be dried up to catch the fish. Then she scoured around 50-odd wells in Kottayam town and nearby areas, and found 151 blind catfish.
Based on these finds, Dr Mercy conducted her study. The thesis submitted in 1981 is the only scientific study on Horaglanis krishnai. Nobody else showed much interest in researching the fish. The main obstacle in the research is finding the fish.
Dr Mercy was the last person to do research under the guidance of Dr N Krishna Pillai. He retired from service soon after.