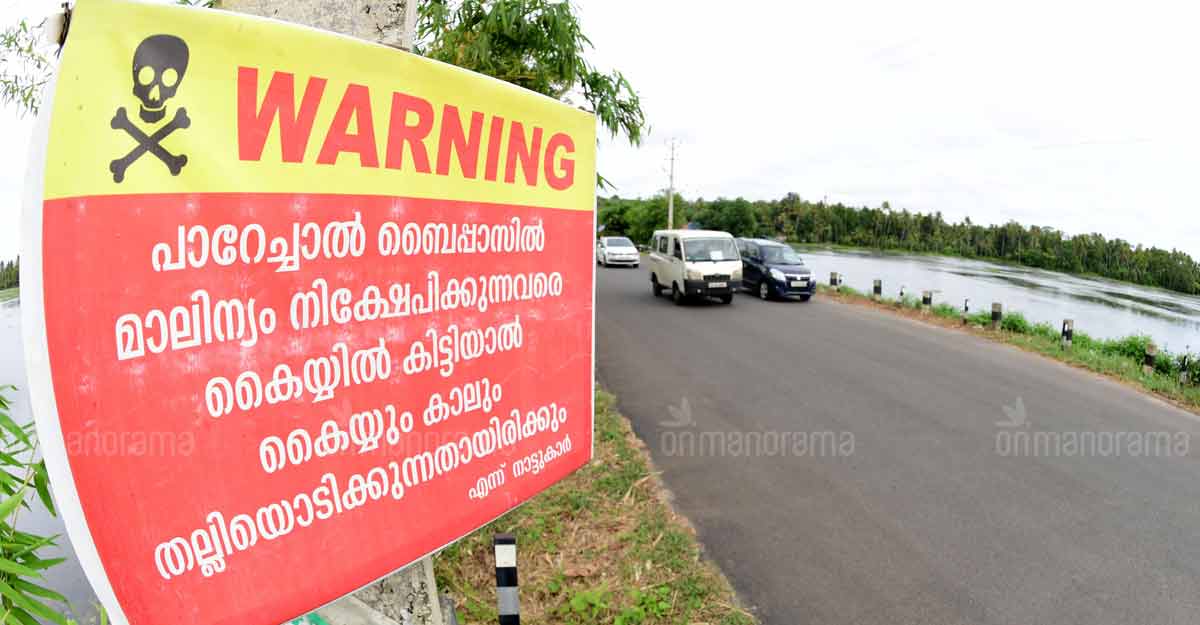 Kottayam: People living near the Nattakom-Thiruvathukkal-Parechal bypass in Kottayam are reeling under a garbage crisis.
From broken liquor bottles to used sanitary napkins, all sorts of garbage are being dumped at this picturesque piece of land on the sly. The residents have tried every trick to catch hold of the culprits but to no avail.
Finally, with no other go, they have put up boards along the bypass, warning the culprits of dire consequences if caught in the act.
The waste is mostly dumped on the paddy fields near the Parechal bypass and by the roadside. Some farmers injured their legs when they inadvertently stepped on to the broken glass pieces here. Poultry garbage has found their way to their fields and even toilet waste.
With no respite from the menace, the warning boards were put up by the residents.