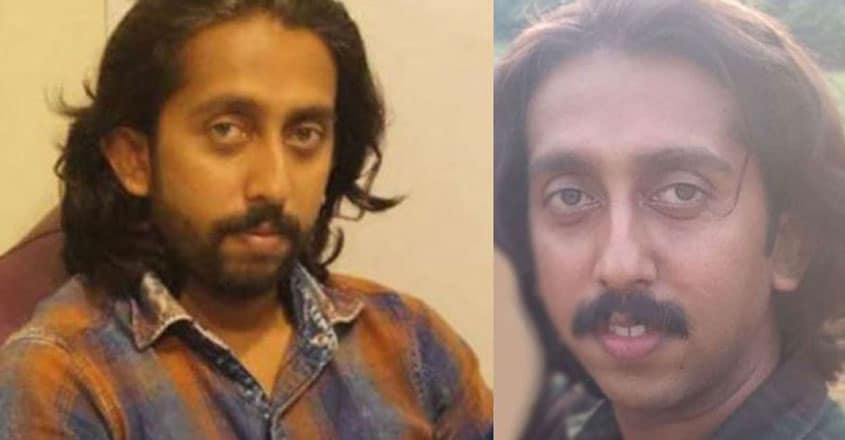 Kozhikode: A man has landed in police custody after faking his own death to abandon his wife and child so that he could flee with his lover. The arrested is S Sandeep from Kuttiyadi and a marketing manager at the iBird firm in HiLite Business Park, Kozhikode. The police nabbed him and his lover from Mumbai as they tried to settle down there.
Sandeep had fooled his family, the local people and the police as he fled with lover Aswini, a native of Pottammal. The police said Sandeep left on his motor bike last month, telling his family he is going for trekking in Karnataka forests. No one had any suspicion as it was a routine for him.
Sandeep stopped the bike on the banks of Tungabhadra river on the Sringeri-Koppa-Harihara route. He created boot marks on the road to fake a clash, and used other footwear he had carried to impress others that some other people had arrived there. He broke his watch, abandoned his mobile phone there and damaged the bike, the cops revealed.
The family believed Sandeep was dead and his wife lodged a complaint with Nallalam police. The police then reached Karnataka and carried out a search for him in Tungabhadra with the help of the local police as reports of his disappearance appeared in dailies.
Eight scuba divers were deployed for the underwater operation. A helicam search was carried out in the woods too, but the Karnataka police gave up after a few days.
In between Aswini's family lodged a complaint with the Medical College police saying she has gone missing. The police found out from the iBird staff that Aswini had worked there for sometime and that she had developed an intimacy with Sandeep.
How they were nabbed
The police found that the last call received on Aswini's phone had come from Mumbai. They then checked calls received on her number as well as Sandeep's, and reached the conclusion that both of them were together.
Sandeep and Aswini had, meanwhile, purchased new phones without a WhatsApp facility. The man got his long hair trimmed to acquire a new look.
Sandeep was the first to land in Mumbai. Aswini followed. They met a transgender and bought SIM cards in her name. However, the police eyes tracked Sandeep as he downloaded some apps on his new phone. The police identified their location and carried out the arrest.
Sandeep said he faked death because he did not want anyone to seek him. Aswini told the police that she travelled to Mumbai separately because she didn't want the police or the family to suspect a Sandeep link.
Both were produced in court and sent home.