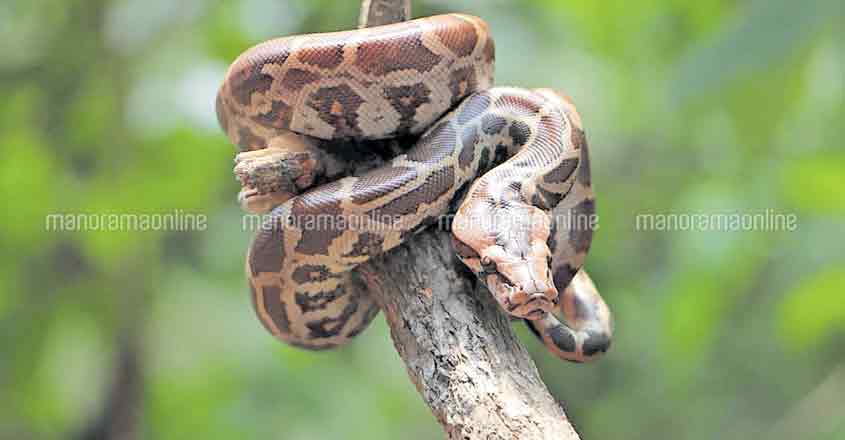 MAVOOR: Six baby pythons were found inside the pumping station of Kerala Water Authority (KWA) inside the Medical College Campus at Kozhikode.
The Vanashree staff of Kerala Forest Department nabbed three of them and two of the baby pythons were later taken to the forest. The last one was found later.
The KWA staff found the python babies at night following which they informed the Forest Department. The Vanashree staff reached the campus in the morning. The KWA pumping station and overhead tank are located amidst thick overgrowth inside the Medical College campus. The KWA staff complained that the area has not been cleared for some time.
Though pythons have been spotted nearby many times, it was for the first time that baby pythons were found inside the pumping station. The KWA supplies the Medical College Hospital and staff quarters with water purified at Koolimad filter station from this water tank.